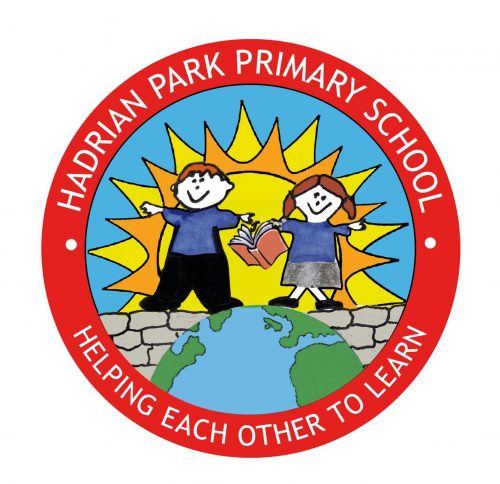 Key Stage Lead
School:
Hadrian Park Primary School
Location:
North Tyneside
Salary:

Hours:

Contractual Status:
Permanent
Closing Date:
2nd Jun 2023
Are you striving for excellence?
Do you want to take the next step in your career and move into a leadership position? Or, are in a leader's position currently looking for a new set of aspirational challenges within a new environment?
Are you looking for self-development and do you have the drive and vision for our Key Stage 1 or 2?
If so, we would love to hear from you! At Hadrian Park Primary we are looking for a Phase Leader for either Key Stage 1 or 2 who will oversee all aspects of the Phase. We are looking for someone who is up for a challenge and wants to get stuck in with all aspects of our school life!
We promise to offer a bespoke package of support, mentoring and coaching to aid you as you embark upon your new journey here with us. Our drive within school is to develop and nurture all of our staff to enable them to perform both effectively and efficiently. Whilst continually looking at how we can deliver an optimum level of learning for all of our pupils.
About the role
As a member of the School's Senior Leadership Team, a Phase Leader will participate in the strategic leadership and management at Hadrian Park and you will be responsible for effective management across either Key Stage 1 or 2. The position will provide the opportunity to lead a team of practitioners across the phase and work alongside them to further establish a stimulating, positive and fun classroom environment.
Phase Leaders will also be responsible for, or contribute to, the development of the SENDCO role or a whole-school core subject area (Reading, Writing, Mathematics or Science) or leadership area (Teaching and Learning, curriculum design) and work across the school to lead this specific subject or area. Within time a large part of the Phase Leader role will include coaching and mentoring staff within the phase to ensure that teaching and learning is aspirational, whilst driving for excellence at all times.
The post will be a class-based role, where you will work in either Key Stage 1 or 2, we will work with placing the candidate relating to the curriculum strengths. Ultimately, you will be responsible for overseeing all aspects of the phase.
What we're looking for:
We are looking for an aspirational and outstanding classroom practitioner who may already have some leadership experience within their setting, or someone who is ready to take the next step in their career. You will be someone who is highly driven and motivated, has an eye for detail, and can work flexibly and creatively. The successful candidate will have:
– The motivation to achieve the very best for the children in our care and be relentless in the pursuit of excellence
– Excellent inter-personal and leadership skills as well as the ability to inspire and challenge colleagues
– Proven experience as an effective good and outstanding classroom practitioner/ teacher
– Experience of working with children across Key Stage 1 or Key Stage 2
– Have the ability to lead aspects of school improvement and ensure that all children are given opportunities to excel
– Excellent communication skills and a good sense of humour
In return we can offer:
– A firm commitment to you and your professional development – Friendly, supportive, enthusiastic and hardworking colleagues, staff and Governors – A growing learning community – Encouragement to develop new ideas and the opportunity to make a real difference
-Coaching and mentoring from the School's Senior Leadership Team
-Fantastic CPD opportunities
How to apply
We hope you will take the time to find out more about our School and experience our warm welcome. For further information about the role, or to arrange an informal discussion, please contact Miss Jade Martin, Deputy Headteacher at jade.martin@hadrianparkprimary.org.uk or telephone (0191) 9170900. If you do not require any further information, please send your completed application via email to the email address as shown or alternatively, hand-delivered or post them to the School:–
Hadrian Park Primary School
Addington Drive
Wallsend
NE289RT
Hadrian Park Primary School is committed to safeguarding and promoting the welfare of children, young people and vulnerable adults and expects all staff and volunteers to share this commitment. The successful applicant will be subject to an enhanced DBS check.
Closing date: Wednesday 24th May 2023 12 PM
Interviews/Observations: Thursday 25th May and Friday 26th May 2023
Hadrian Park Primary School
Hadrian Park Primary School is set in spacious grounds and provides a welcoming and stimulating environment for over 400 children aged 3-11 years.
All staff and Governors at Hadrian Park are committed to providing the best possible education for our children. Our aim is to maximise the potential of every child in School by striving to give them a broad, well balanced and creative education. Most importantly we want our children to enjoy School and for all of them to reach their full potential, at home and at School, in partnership with parents.
We believe all children have many skills when they join us at Hadrian Park and it is our job to build upon these along with their talents and interests.
We believe all children should feel happy, included, secure and valued.
We believe children learn most effectively when they are interested, excited and stimulated by engaging in a large variety of practical experiences.
We believe that you, as parents and carers, are the most important people in your child's life. We look forward to building long-lasting relationships with you and your child.
We believe that all children are entitled to a thought provoking and inviting learning environment with high quality resources.
We believe that we must take every opportunity to celebrate both cultural and individual diversity.
Visit School Website