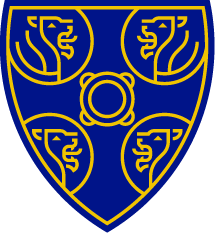 Teacher of Music
School:
Durham Cathedral Schools Foundation
Location:
County Durham
Salary:
Depending on experience
Hours:

Contractual Status:
Fixed term
Closing Date:
6th Oct 2023
This position represents an excellent opportunity for a talented and suitably experienced individual to join the Foundation's music teaching staff. The position is a two term appointment for the spring and summer terms of 2024 and is based solely in the Senior School.
All staff at Durham Cathedral Schools Foundation are expected to contribute fully to the life of this busy and successful School.
Durham Cathedral Schools Foundation is steeped in musical history and educates the cathedral choristers. There are outstanding opportunities for pupils across the whole age range in a setting where a culture of musical achievement is respected and encouraged. The senior school (Y7-Y13) is based on a spacious campus just across the river from the cathedral, where the junior school (Y3-Y6) is housed. The pre-prep department is based a 10 minute walk away. The school enjoys close connections with Durham University.
There are three full time music staff and a team of 20 visiting music teachers. Facilities for music in the senior school include a large rehearsal/recital room, a classroom housing keyboards and pcs, plus 8 practice rooms. The chapel houses a fine Harrison & Harrison organ and the school has recently purchased a fleet of new pianos. Concerts are held regularly in school and elsewhere, including Durham Cathedral and Sage, Gateshead. Musicals are performed every other year in conjunction with the drama department, often in Durham's impressive Gala Theatre. Recent productions have included Billy Elliot, Oliver! and Les Miserables.
All pupils study music as part of the core curriculum up to Year 9, when it becomes an optional subject and currently enjoys a popular uptake. Pupils study the Edexcel course at GCSE and at A Level and it is common for students to go on to music college or university to study music. Many Old Dunelmians have gone on to become notable musicians.
Music is a hugely important part of life at DCSF, and pupils are encouraged to participate in a wide range of co-curricular activities each week. Inclusion and excellence are regarded as equally important on all sites. Alongside individual music lessons, pupils are encouraged to join ensembles and there is a wide choice of instrumental and choral groups to suit all ages and abilities. The chapel choir sing in Durham Cathedral at least twice each term. One of the highlights of the year in the senior school is the house music competition, in which the entire school participates, and this has been held at Sage, Gateshead five times.
Each year, music scholarships are awarded to pupils at 11+, 13+ and 16+ entry. Scholars benefit from a remission of the school fees plus free instrumental tuition on two
instruments (or voice).
Durham Cathedral Schools Foundation
Learning has been part of the life of Durham for a thousand years. The Durham Cathedral Schools Foundation was formed in 2021 as a result of the merger between Durham School and The Chorister School. Both schools have been at the heart of the city's education for most of that time; founded in the early fifteenth century as schools for "grammar and song" by Bishop  Thomas Langley, Durham School was again refounded by Henry VIII in 1541. In a somewhat odd local tradition the Cathedral is often know as Abbey, expecially by Dunelmians and Old Dunelmians.
Durham School moved from its mediaeval home on Palace Green to its current location in 1844; although the city centre is only five minutes' walk away, the School has a peaceful, rural atmosphere.
Today, the Foundation educates around 720 pupils. The Chorister School is our prep school, and is for girls and boys aged 3-11.
Durham School is our senior school, and is for girls and boys aged 11-18. Boarding is available to pupils aged 8 and up, and 20% of our pupils board. Just over a third of our pupils are girls.
Our vibrant and successful Sixth Form prepares pupils for the next stage of their journey. Within a community shaped by moral integrity and kindness, we cultivate ambition and responsibility, giving all Dunelmians the foundations to be happy and make a positive mark in the world.
By embracing this ethos, our pupils not only learn to pass their examinations today, but also receive an education that
gives them confidence for life and respect for all.
Durham Cathedral Schools Foundation has a long and ancient history. The secret to our longevity is our passionate teachers,
who, using innovative approaches and new technologies, seek to kindle the intellectual curiosity of our pupils, preparing them to answer the questions of tomorrow.
Visit School Website