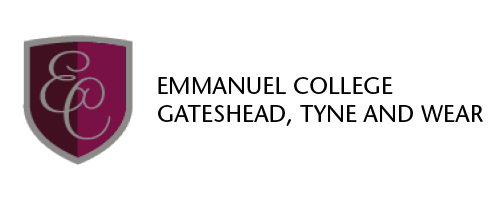 Teacher of Mathematics
School:
Emmanuel College
Location:
Gateshead
Salary:
M1 - UPS3: £30,000- £46,525
Hours:
Full-time
Contractual Status:
Permanent
Closing Date:
23rd Oct 2023
Emmanuel College Gateshead – one of the nation's top-performing comprehensives
Emmanuel College is a vibrant, highly oversubscribed 11–19 comprehensive school with a national reputation for excellence. GCSE and A Level results are amongst the highest in the country, and students benefit from an ethos which emphasises care for individuals, pursuit of character and personal best. Ofsted have consistently graded Emmanuel Outstanding throughout its 30-year history.
We are looking to recruit a Teacher of Mathematics who believes that Mathematics is an inspiring and beautiful subject, inherently worthy of study beyond just its practical utility and who is excited about working in a team of like-minded specialists to deliver a fantastic Maths education to the students that they serve.
We have high expectations for our students as they grow and develop and all our staff provide important role models to them in terms of positive attitude, work ethic and diligence.
Applications from ECT's are welcome.
The successful candidate will:
develop schemes of work and lesson plans in line with curriculum objectives
facilitate learning by establishing effective relationship with pupils
maintain organised learning resources
create a positive learning environment in the classroom
develop and foster the appropriate skills and social abilities to enable the optimum development of children
assess and record progress and prepare pupils for national tests
link pupils' knowledge to earlier learning and develop ways to encourage it further, challenging and inspiring pupils to help them deepen their knowledge and understanding.
For further information and to apply, please click here.
Closing date: 9.00am on 23rd October 2023.
We take our responsibilities to safeguard children very seriously and the successful applicant will be required to undertake an Enhanced DBS check.
Emmanuel College
Welcome!
Emmanuel is described by many as a special place to work.
We have a reputation for academic excellence, yet we place a far higher premium upon character development.
The results our students achieve place Emmanuel firmly amongst a small handful of the best comprehensive schools in the nation, yet our student intake is carefully tailored to be representative of inner-city Gateshead and Newcastle (two-thirds of our students come from "disadvantaged and highly disadvantaged" areas, and the average IQ is 100 with as many low attaining as high attaining students).
Our staff are dedicated professionals, yet most would describe what they do in terms of vocation rather than career.
We have a distinctive Christian ethos, yet we apply no faith test on intake, and students from ethnic minority backgrounds are over-represented, their parents choosing Emmanuel for its orderly, calm, safe environment and emphasis upon respect for authority.
If you have a passion to make a difference in the lives of the young people, and demand personal best from yourself as well as others, we would like to hear from you.
We invite you to browse our website, where there is a short DVD that will let you see what students and staff say about us. If you choose to apply for this vacancy and are shortlisted we will be delighted to invite you to spend a day at Emmanuel and get to know us better, in which case I shall look forward to meeting you!
A little more detail:
Emmanuel College is a large, vibrant comprehensive school in the heart of Tyneside serving 1400 students aged between 11 and 19. Emmanuel College exists to impart wisdom to the next generation by educating young men and women in a culture that prioritises the pursuit of truth and the development of character. We are a school with a distinctive Christian ethos, but our community is made up of students, staff and parents who hold many different religious and ideological positions and unite around our core beliefs and core values. One of the few remaining City Technology Colleges, Emmanuel College retains a strong commitment to providing opportunities for the most disadvantaged in our communities in a culture of high expectations and entrepreneurship.
We value academic excellence and each year see many of our students leave to take up places at some of the world's top universities, but we hold personal best to be of far greater importance. It is our experience that by developing a strong work ethic, holding a growth rather than fixed mindset, and being provided with outstanding tuition, students may go on to achieve considerably more than they might have imagined possible.
We seek to be intentional about character education, our aim being that our students will, in the future, become servant-hearted leaders. Students starting here encounter consistent rules, role models and traditions, which help them feel part of the Emmanuel family and to begin to take responsibility for others. As students grow older, we expect more of them and in the Sixth Form expect our students to take on at least one formal leadership role in College as well as beginning to serve in the wider community. All Emmanuel students and staff members can expect to be involved in at least one co-curricular activity. A professional approach to management, accountability, appraisal and financial control is expected of every member of staff.
The College GCSE results place us amongst the very best non-selective, co-educational, comprehensive schools in the country with an estimated 2019 progress 8 figure of +0.49, 83% of students achieving grade 4 or higher in English and mathematics, 64% of students achieving grade 5 or higher in English and mathematics and average points in the English Baccalaureate of 5.25. At A Level, Emmanuel has also been ranked amongst the top comprehensive schools, with 64% of all grades at grade A* to B, and a 100% pass rate.
In the 30-year history of Emmanuel College, we have received five full OfSTED inspections and three additional OfSTED survey visits. Each time, the College has been graded 'Outstanding'. The full text of the most recent inspection reports can be found on our website and that of OfSTED.
Emmanuel College is one of six schools within the Emmanuel Schools Foundation and benefits from the opportunities and support that belong to a flourishing Multi Academy Trust. In April 2014, the College was designated as a National Teaching School in recognition of its outstanding performance and its track record of raising standards through supporting other schools and in the areas of ITT and leadership development.
Visit School Website