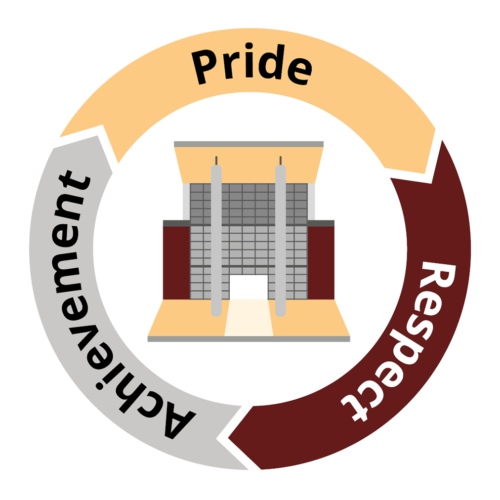 SENCo
School:
Burnside College
Location:
North Tyneside
Salary:
MPS/UPS + TLR 1b
Hours:
Full Time
Contractual Status:
Permanent
Closing Date:
19th May 2023
For September 2023 we are looking to appoint a dynamic and inspirational SENCo with a proven track record for improving outcomes and opportunities for all students and specifically those with educational needs and disabilities.
This is an exciting opportunity to join Burnside College in a role which is central to our core aim of being an inclusive school that ensures all students are given the most appropriate support and skills to allow them to thrive and make progress.
The SENCo is responsible for the day to day management and strategic development of SEN across the school. They will work closely with the Deputy Headteacher responsible for students and inclusion and will manage a team of staff deployed to support teaching and learning. The SENCo will work with students, parents/carers, school staff and outside agencies to assess barriers to learning and identify the most appropriate intervention to meet student needs.
Applicants will be highly motivated and have a passion to ensure that our learners achieve the very best that they can at all times. The core purpose of the role will be to uphold the fundamental standards of pride, respect and achievement with all learners but also ensure that all students receive the highest standard of bespoke support.
Burnside College is a good school, with outstanding sixth form provision. We put teaching and learning first and are committed to providing a high quality and inclusive learning experience for all. Furthermore, we are committed to the development of staff and you will be joining a supportive school with an excellent environment in which to continue your professional development.
As SENCo you will:
Undertake the role of SENCo ensuring the statutory obligations of the role are effectively met
Provide clear leadership and direction for the school's special educational needs provision
Be an inspirational and innovative practitioner able to engage with colleagues and external agencies to ensure that aspirational teaching with appropriate targeted support is delivered
Be committed to ensuring every student reaches their full potential regardless of their individual need
Be aware of the local and national agendas for SEND and inform leadership accordingly
Have excellent analytical and data management skills to successfully collect and interpret data and be able to effectively inform stakeholders
Create a learning environment in which students feel valued, supported and happy whilst being part of the whole school community
Coordinate and review EHCPs
Maintain the school's register of educational needs and ensure the timely review of students who have or are displaying an educational need
Present a coherent and accurate account of SEN provision to a range of audiences
Continually review the effectiveness of the school's special educational needs provision and proactively seek to develop this further
Work with colleagues to extend accessible extra curricular and learning opportunities beyond the classroom
Contribute to the school's CPD program on specific needs and strategies to ensure colleagues are informed and able to effectively support students with additional needs
The successful candidate must be a qualified teacher and will have a teaching commitment. The SENCo is required to hold the National Award for SENCo qualification.
If you would like any further information, or to discuss this role in more detail, please contact Charlotte Jenkins, Deputy Headteacher by email at c.jenkins@burnsidecollege.org.uk
Application Documents
Burnside College
At Burnside our aim is simple, to be the best that we can be, both as individuals and as a community. We all work together to make our college the best it can be and share decisions about how to reach our potential. We believe in the strength and consistency of our three core values: pride, respect and achievement.
Pride: we take pride in all that we do, our work, the way that we present ourselves, and our actions.
Respect: we respect the thoughts, beliefs and personal qualities of those around us and act with kindness and tolerance, treating one another in a way that accepts that we are individuals and have separate thoughts, feelings and needs.
Achievement: we are resilient and determined; we don't give up when we encounter problems we always try our best. We seek to be the best we can both personally and academically
Visit School Website