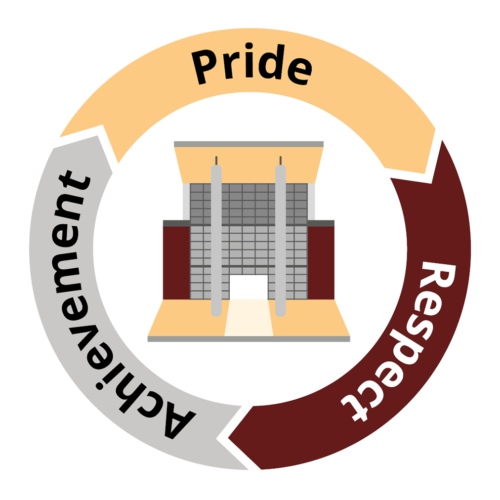 Science Technician
School:
Burnside College
Location:
North Tyneside
Salary:
Grade 5 - £18,959 - £20,010
Hours:
Full Time - 193 Day contract
Contractual Status:
Permanent
Closing Date:
2nd Jun 2023
We are seeking to appoint a motivated and organised Technician to join our Science Department. The Technician will be required to provide technical support for teaching colleagues both in lessons and in learning opportunities outside of the core timetable including a wide range of extra-curricular activities.
This role would suit a motivated person who is skilled at managing a busy workload. The core purpose of the role is to uphold our fundamental standards of pride, respect and achievement with all stakeholders and in doing so will ensure high standards of support is available
The Science Technician will be responsible for:
Providing support to students and staff during lessons – assisting teaching staff with demonstration lessons and practicals, helping to create an engaging and purposeful learning environment and supporting students to make progress
Preparation for practical lessons and demonstrations – in accordance with lesson plans preparing equipment and chemicals in advance of lessons and ensuring items are made available to staff and students within strict safety guidelines
Ensuring health and safety procedures are adhered to at all times – complying with
COSHH, CLEAPPS and departmental guidance and risk assessments to ensure a safe and orderly working environment
Stock control and ordering – collating and placing orders. Ensuring deliveries are checked and stored appropriately and in line with safety procedures
Burnside College is a good school, with outstanding sixth form provision. We put teaching and learning first and are committed to providing a high quality and inclusive learning experience for all. Furthermore, we are committed to the development of staff and you will be joining a supportive school with an excellent environment in which to continue your professional development.
The successful candidate will have the ability to work well as part of a team and will be able to relate to both students and colleagues. They will demonstrate a passion for science and, alongside teaching staff, the Science Technician will be able to support students across all key stages to achieve their full potential. Experience is desirable however we will also consider candidates who have not worked in a school but who have relevant lab technician experience from other employment sectors.
If you would like any further information, or to discuss this role in more detail, please contact Mrs N McCoy, Curriculum Leader for Science, at n.mccoy@burnsidecollege.org.uk
Burnside College
At Burnside our aim is simple, to be the best that we can be, both as individuals and as a community. We all work together to make our college the best it can be and share decisions about how to reach our potential. We believe in the strength and consistency of our three core values: pride, respect and achievement.
Pride: we take pride in all that we do, our work, the way that we present ourselves, and our actions.
Respect: we respect the thoughts, beliefs and personal qualities of those around us and act with kindness and tolerance, treating one another in a way that accepts that we are individuals and have separate thoughts, feelings and needs.
Achievement: we are resilient and determined; we don't give up when we encounter problems we always try our best. We seek to be the best we can both personally and academically
Visit School Website