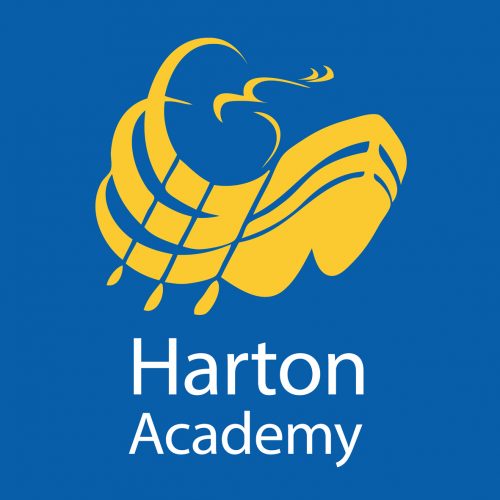 School Support Assistant
School:
Harton Academy
Location:
South Tyneside
Salary:
£21,968.00 – £23,194.00 (pro rata) (pay award pending)
Hours:
32.5
Contractual Status:
Permanent
Closing Date:
9th Oct 2023
As part of a team, your skills and experience will enable you to support a range of students with identified learning needs, providing both learning and behavioural support as required.  You will also provide effective cover for teaching colleagues in the event of an absence.  In between classroom sessions, you will assist with administrative tasks, including examination support.
You will either be first aid qualified or willing to undertake training to assist with the support we give in school.
The higher rate of pay is for colleagues who take the lead in an identified specialism within the team, as well as sharing that knowledge and being a point of contact for colleagues in that area.
The working hours are 8.30am to 4pm on Monday, or to 3.50 on Tuesday, and to 3.30 on Friday.  You will have an hour for lunch, however on two days a week you will assist with lunchtime cover, and have a half hour lunch.
We have a number of vacancies and we are offering both permanent and fixed term appointments as an SSA.
 For candidates thinking of training to teach : are you thinking of secondary teaching but don't have much classroom experience?  And had you thought of taking a slightly different route into the profession?
At Harton Academy we have noticed over the years that people who apply to do teacher training with us and have come from a background where they have worked in a classroom for a while – spread their wings and fly much more quickly.  It's something, we think, to do with the fact that they have made great strides in learning their classroom management skills before they start to train.
We are the first to understand that teaching isn't just about subject knowledge. Working in a classroom gives you the opportunity to watch outstanding teachers deal with a whole range of issues and behaviours – and we think the chance to concentrate on this before you start to learn how to teach as well as keep on top of your college work, is an opportunity you should seriously consider.
Harton Academy has a large student population, from 11-18.  We have a diverse student base, giving a whole spectrum of backgrounds, abilities, needs and wants.  We believe we are an excellent place to work as well as train.
So why should you take this route into teaching?  Why wouldn't you just go straight into a PCGE course?
Well, you may have just spent the last few years working hard and building up debt.  Working for us will pay you a salary, as well as give you access to top-notch training. You will work alongside the range of subjects taught at secondary level, and with high ability, less able students as well as those pupils who have a special educational need.
Working with us will give you an idea of how the school year works – you see a different side as a staff member.
Students who have worked with us before going on to train all say that to be able to do the course with this experience already in their back pocket, they feel gives them a flying start.  A PGCE year is a busy one, and has lots of hard work – both in school and for the HE provider.
Why not pace yourself and work on this while earning a salary?
Yes, you won't start training for another year, but think of the advantages in having worked for a whole school year in a school, having earned a salary and, who knows – you may find that you want to train in our partnership.
There's no requirement to apply for, or do your teacher training with us – you may prefer a more traditional route of a PGCE course at University.  But then, having been here – you may find you prefer the challenge of being on the front line for the whole course.
We think you will.
We are committed to safeguarding and promoting the welfare of children, young people and vulnerable adults.  We expect all our staff and volunteers to share our commitment.  Successful applicants are required to obtain an Enhanced Certificate of Disclosure from the Disclosure and Barring Service.
How to apply
Application packs are available from the Academy's website
 https://harton-tc.co.uk/year-7-11/information/vacancies/
The closing date for applications is Monday 9th October, 2023, at 12 noon.
Applications should be returned to recruitment@hartonacademy.co.uk