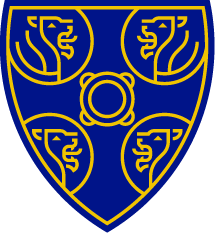 Resident Tutor Activities (Sport, Music, Drama and Boarding)
School:
Durham Cathedral Schools Foundation
Location:
County Durham
Salary:
Salary - Accommodation, Meals & Small Allowance
Hours:
10 hours per week
Contractual Status:
Temporary
Resident Tutor
Activities (Sport, Music, Drama & Boarding)
10 hours a week, Term time
Salary – Accommodation, Meals & Small Allowance
We are seeking to appoint Co-Curricular activities and Boarding House Resident Tutors to start in September 2023.  These positions are for 10 hours a week which will be worked during school time, after school, evening and some weekend duties during term time in negotiation with the Assistant Head of Boarding and Co-Curricular.
The Resident Tutors would be expected to contribute to the Co-Curricular programme across the Foundation and also carry out boarding duties and supervision on a weekly basis. Accommodation and meals will be provided.
This role would be ideal for an individual studying for a post graduate qualification, a graduate taking a gap year, an individual wanting to gain experience in a School or someone having employment which allows the Resident Tutor role to be fulfilled.
Co-Curricular activities and Boarding are thriving within the Durham Cathedral Schools Foundation. The Foundation offer a broad ranging programme of sport, music and drama alongside many other activities including DofE, arts, academic societies and creative activities. Boarding is thriving within the Durham Cathedral Schools Foundation, with boarders being accommodated across three Boarding Houses on the Durham School site. School House and Poole House for boys aged 11-18 and Pimlico House for girls aged 11-18.  Barrington House located on The Chorister School site accommodates the Choristers aged 7 to 13.
Full job details can be found in the attached Job Description.
Durham Cathedral Schools Foundation is strongly committed to safeguarding and promoting the welfare of all children and young people and expect all staff to share this commitment. This post is exempt from the Rehabilitation of Offenders Act 1974. If you are invited for interview, you will be required to disclose all unspent convictions and those that would not be filtered, prior to the date of the interview. You may be asked for further information about your criminal history during the recruitment process. If your application is successful, this self-disclosure information will be checked against information from the Disclosure and Barring Service before your appointment is confirmed. This role will include Regulated Activities and an enhanced Disclosure and Barring Service (DBS) disclosure is required for this post. DCSF is an equal opportunities employer and welcomes applications regardless of age, gender, race, religion, disability, or sexual orientation
Applications must be submitted on the Durham Cathedral School Foundation Non-Teaching application form which is located at www.dcsf.org.uk vacancies section and returned to hr@dcsf.org.uk.
Closing date for applications is Wednesday 19th April 2023.
Interviews will take place week commencing 1st May 2023.
Durham Cathedral Schools Foundation
Learning has been part of the life of Durham for a thousand years. The Durham Cathedral Schools Foundation was formed in 2021 as a result of the merger between Durham School and The Chorister School. Both schools have been at the heart of the city's education for most of that time; founded in the early fifteenth century as schools for "grammar and song" by Bishop  Thomas Langley, Durham School was again refounded by Henry VIII in 1541. In a somewhat odd local tradition the Cathedral is often know as Abbey, expecially by Dunelmians and Old Dunelmians.
Durham School moved from its mediaeval home on Palace Green to its current location in 1844; although the city centre is only five minutes' walk away, the School has a peaceful, rural atmosphere.
Today, the Foundation educates around 720 pupils. The Chorister School is our prep school, and is for girls and boys aged 3-11.
Durham School is our senior school, and is for girls and boys aged 11-18. Boarding is available to pupils aged 8 and up, and 20% of our pupils board. Just over a third of our pupils are girls.
Our vibrant and successful Sixth Form prepares pupils for the next stage of their journey. Within a community shaped by moral integrity and kindness, we cultivate ambition and responsibility, giving all Dunelmians the foundations to be happy and make a positive mark in the world.
By embracing this ethos, our pupils not only learn to pass their examinations today, but also receive an education that
gives them confidence for life and respect for all.
Durham Cathedral Schools Foundation has a long and ancient history. The secret to our longevity is our passionate teachers,
who, using innovative approaches and new technologies, seek to kindle the intellectual curiosity of our pupils, preparing them to answer the questions of tomorrow.
Visit School Website