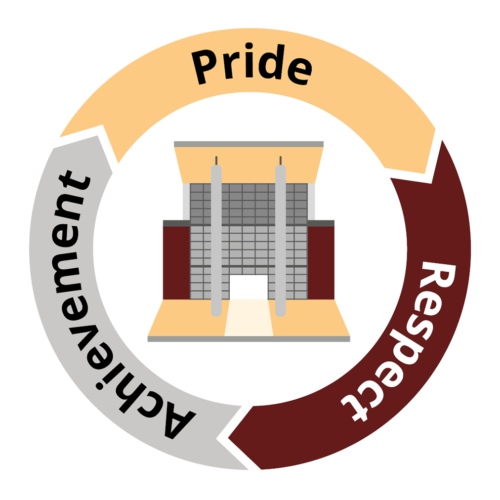 Progress Leader
School:
Burnside College
Location:
North Tyneside
Salary:
Grade 8 £30,151 - £33,820 (*Pay Award Pending*)
Hours:
Full Time, 52/52 contract
Contractual Status:
Permanent
Closing Date:
27th Oct 2023
We would like to appoint a Progress Leader (non-teaching head of year) who is conscientious, determined and committed to ensuring the highest possible outcomes for all students.
In this role, the postholder will be responsible for the day to day leadership of a specific year group and will be an expert on the pupils in that cohort. You will be the first point of contact for attendance, behaviour, welfare and achievement and will liaise with the appropriate colleagues in school and external agencies to ensure that all students are adequately supported and challenged. The successful candidate will be able to:
Communicate effectively, and build trust, with all learners and be able to speak to large groups of students, for example whole classes and year group assemblies
Communicate effectively with parents and external agencies
Analyse school data (achievement / behaviour / attendance) in detail in order to identify key priorities
Liaise with other colleagues to share information and data and ensure that appropriate action planning is put in place
Manage a large and varied workload and maintain positivity when faced with challenges
Above all else you will be expected to build a culture of Pride, Respect & Achievement and ensure that all students strive towards being the best they can be.
The postholder will be assigned to a year group based on expertise, experience and school need. The year group may not stay fixed and the deployment of Progress Leaders will be reviewed annually.
It is anticipated that the successful candidate(s) will structure their working patterns so as to be highly visible to students when not in lessons e.g. student break and lunchtime and will be will be flexible in terms of working patterns (parents evening/results days/parental events etc.), this is reflected by the 52/52 contract.
Burnside College is a good school, with outstanding sixth form provision. We put teaching and learning first and are committed to providing a high quality and inclusive learning experience for all. Furthermore, we are committed to the development of staff and you will be joining a supportive school with an excellent environment in which to continue your professional development.
If you would like any further information, or to discuss this role in more detail, please contact Charlotte Jenkins, Deputy Headteacher c.jenkins@burnsidecollege.org.uk
Burnside College
At Burnside our aim is simple, to be the best that we can be, both as individuals and as a community. We all work together to make our college the best it can be and share decisions about how to reach our potential. We believe in the strength and consistency of our three core values: pride, respect and achievement.
Pride: we take pride in all that we do, our work, the way that we present ourselves, and our actions.
Respect: we respect the thoughts, beliefs and personal qualities of those around us and act with kindness and tolerance, treating one another in a way that accepts that we are individuals and have separate thoughts, feelings and needs.
Achievement: we are resilient and determined; we don't give up when we encounter problems we always try our best. We seek to be the best we can both personally and academically
Visit School Website