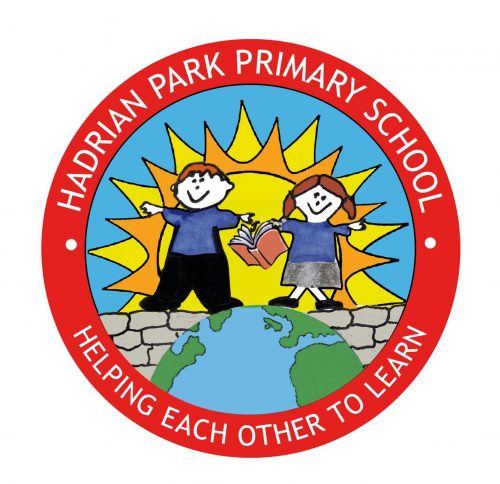 Lunchtime Supervisor
School:
Hadrian Park Primary School
Location:

Salary:

Hours:

Contractual Status:
Permanent
Closing Date:
5th Jun 2023
The Governors of this happy, successful and inclusive school, seek to appoint an energetic and hands-on Lunchtime Play Practitioner to join our EYFS lunchtime support team.
We are an OPAL PLATINUM school!
OPAL is a huge part of our school day at Hadrian Park, and both children and staff look forward to getting outside to play, explore and develop together. The Outdoor Play and Learning (OPAL) Primary Programme is focussed on improving the quality of play for all children. OPAL has not only improved the opportunities and experiences at break times, it has also had an impact on the children's creativity, stamina and confidence within the classroom.
OPAL is such an exciting programme to be involved with and we already have amazing plans for the future which we can't wait for you to be part of!
The Lunchtime Play Practitioner will work as part of a team who will be responsible, for securing the safety, personal development and welfare of our youngest children during midday break period. Duties will include supervision of the pupils in the dining hall, promoting healthy eating and well-being, and may include ancillary associated duties (for example cleaning up spillages, ensuring tables are clean etc) to ensure the maintenance of good order and discipline.  You will instigate play in the playground and encourage children to play independently, following our golden rules with our children, having a growth mindset.
Hadrian Park Primary School is committed to safeguarding and promoting the welfare of children
and young people.
The successful candidate will be required to apply for DBS enhanced disclosure and medical clearance.
Closing date for applications is 5th June 2023 Noon
Short listing will take place 5th June 2023 Noon
Interviews will take place W/C 12th June 2023
Hadrian Park Primary School
Hadrian Park Primary School is set in spacious grounds and provides a welcoming and stimulating environment for over 400 children aged 3-11 years.
All staff and Governors at Hadrian Park are committed to providing the best possible education for our children. Our aim is to maximise the potential of every child in School by striving to give them a broad, well balanced and creative education. Most importantly we want our children to enjoy School and for all of them to reach their full potential, at home and at School, in partnership with parents.
We believe all children have many skills when they join us at Hadrian Park and it is our job to build upon these along with their talents and interests.
We believe all children should feel happy, included, secure and valued.
We believe children learn most effectively when they are interested, excited and stimulated by engaging in a large variety of practical experiences.
We believe that you, as parents and carers, are the most important people in your child's life. We look forward to building long-lasting relationships with you and your child.
We believe that all children are entitled to a thought provoking and inviting learning environment with high quality resources.
We believe that we must take every opportunity to celebrate both cultural and individual diversity.
Visit School Website