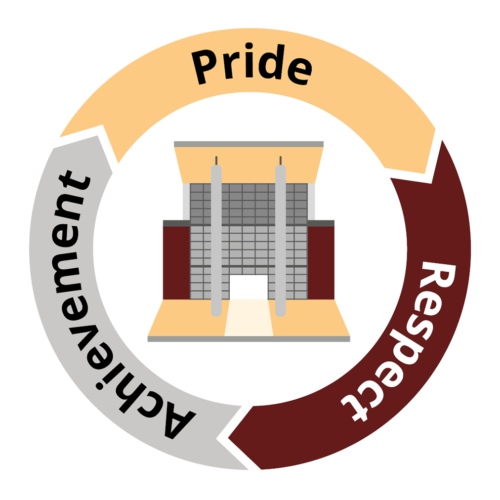 IT Manager
School:
Burnside College
Location:
North Tyneside
Salary:
Grade 8 £30,151 - £33,820 (*Pay Award Pending*)
Hours:
Full Time, 52/52 contract
Contractual Status:
Permanent
Closing Date:
1st Dec 2023
We are seeking to appoint a dynamic and experienced individual to manage the school's IT infrastructure and lead the IT team in providing an efficient and effective level of service. This is a full time permanent position.
Applicants will be highly motivated and knowledgeable in the field of IT. The IT Manager will facilitate teaching and learning by collaborating with senior leaders, curriculum leaders and suppliers to maintain and develop an infrastructure capable of keeping pace with the school's evolving needs. This includes online learning through the availability of learning resources and pre-recorded and live lessons through electronic means. The core purpose of the role is to uphold the fundamental standards of pride, respect and achievement demonstrated across all areas of the school.
The successful candidate will:
Provide day to day management of all IT systems including hardware and software
Identify development opportunities that will promote teaching and learning
Contribute to the school's strategic IT vision
Provide technical support to students, staff and other stakeholders
Line manage and facilitate the training of the IT team
Ensure the school achieves value for money from IT procurement
Ensure systems are GDPR compliant and adhere to regulatory requirements
Identify, manage and maintain all aspects of IT security
This post is a 52/52 contract which requires additional hours to be worked over the course of the year to allow for time off across all school holidays. There is an expectation that some time during school holidays will be worked to carry out essential maintenance. Holidays during term-time are not permitted.
Burnside College is a good school, with outstanding sixth form provision. We put teaching and learning first and are committed to providing a high quality and inclusive learning experience for all. Furthermore, we are committed to the development of staff and you will be joining a supportive school with an excellent environment in which to continue your professional development.
If you would like any further information, or to discuss this role in more detail, please contact Matt Swain, Deputy Headteacher, at m.swain@burnsidecollege.org.uk
Burnside College
At Burnside our aim is simple, to be the best that we can be, both as individuals and as a community. We all work together to make our college the best it can be and share decisions about how to reach our potential. We believe in the strength and consistency of our three core values: pride, respect and achievement.
Pride: we take pride in all that we do, our work, the way that we present ourselves, and our actions.
Respect: we respect the thoughts, beliefs and personal qualities of those around us and act with kindness and tolerance, treating one another in a way that accepts that we are individuals and have separate thoughts, feelings and needs.
Achievement: we are resilient and determined; we don't give up when we encounter problems we always try our best. We seek to be the best we can both personally and academically
Visit School Website