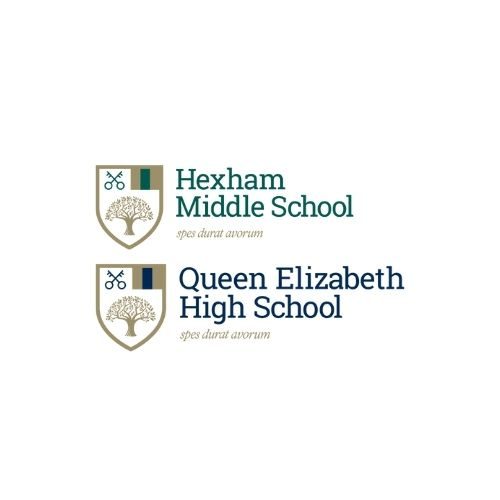 Human Resources Manager
School:
Hadrian Learning Trust
Location:
County Durham, Darlington, Gateshead, Hartlepool, Middlesbrough, Newcastle, North Tyneside, Northumberland, South Tyneside, Stockton-on-Tees, Sunderland
Salary:
Pro-rata salary £ 27 521 TO £30 593 per annum
Hours:
37 per week
Contractual Status:
Permanent
Closing Date:
7th Jul 2023
HUMAN RESOURCES MANAGER
Pro-rata Salary £ 28 897 TO £32 123 per annum based upon working 37 hours per week (term time plus 20 days).  This is equivalent to a full-time salary of between £31 099 and £34 723.
We are seeking to appoint an experienced and enthusiastic Human Resources Manager with a desire to work within a fast paced, friendly and supportive environment.  The ability to work to tight deadlines and deal with conflicting demands is essential.  The main responsibilities of the role involve;
HR Management pertaining to the whole employee lifecycle.
Management of all HR activity at operational levels within a complex and fast changing environment.
Leading on all HR initiatives including Employee Relations; Change Management; Learning and Development; and HR projects.
Line management and development of the HR Administration Assistant to support the organisation across all HR generalist related work activities.
Provide direction and support to key stakeholders and employees in all aspects of HR.
Supporting senior management through change management activities.
Work with the senior leaders in the further development of HR Best Practice.
Influence and engage senior managers in change management and performance management activities.
Work closely with the leadership team in HR projects as required.
Interpret HR policies and employment legislation, advise on risk management and coach and support managers in handling change processes and complex casework.
Lead on complex Employee Relations cases.
Support and develop staff engagement and wellbeing strategies.
Analysis of HR metrics, management information, and budget to support the Trust Board and Senior Management team.
The ideal candidate will be confident, well organised and efficient with excellent communication skills.  The person must be able to demonstrate discretion and confidentiality at all times.  This role is a full-time position but applicants requiring flexibility would be considered.
Ofsted has praised our school for our inclusive nature and the quality of advice, guidance and support we offer our pupils. We are committed to enabling all of our students to develop their knowledge and understanding, skills and mindset, so that they can take their next steps with confidence. Our aim is that every child will grow into a happy, fulfilled and successful adult.  Therefore, as part of our commitment to safeguarding our children it is a requirement that all staff undertake an enhanced DBS check as part of the recruitment process.  We reserve the right to change or amend this advert at any time.
Closing date for the role is Friday 7 July at 1:00pm.  Application forms and further details are available on the school website; www.qehs.net or Email: recruitment@qehs.net or via telephone 01434 610362.
Hadrian Learning Trust
Hadrian Learning Trust was established as an academy converter in 2016. The Trust currently comprises Queen Elizabeth High School (with circa 1300 students aged 13-19) and Hexham Middle School (with circa 460 students aged 9-13).
About Queen Elizabeth High School
Queen Elizabeth High School
Queen Elizabeth High School provides the highest standard of education to the people of Tynedale. We are an excellent school with a sixth form which outperforms most other state and voluntary-aided schools and colleges in the North East of England. Our success is due to having a shared ethos and a strong partnership between students, parents and the local community, and we want to recruit the best staff to help us achieve our vision of being the best school in the region.
Academic Performance
Our attainment is high. In 2019, our Attainment 8 score was 53.3, with a Progress 8 of 0.29. While proud of our students' success, we are far from complacent and aspire for our Year 11 students to make the best progress possible. Our sixth form is truly outstanding and invites comparison with the best state schools in the country. With an average grade of B at A-Level, and an average vocational grade of distinction*-, over 160 students each year progress from our sixth form to a range of universities including Oxbridge and the Russell Group. A number of our students also progress to exciting apprenticeships and vocational schools / conservatoires for a range of disciplines. We have been placed 2nd out of all state schools in the North-East of England for two years running in the Sunday Times Parent Power listings (based on attainment at GCSE and A Level).
Reasons for Our Success
Our curriculum currently offers a greater choice of subjects than most schools. Our Year 9 courses prepare students for their GCSE studies whilst at the same time ensuring that students receive a broad and balanced education. The advice and guidance offered to students ensures that the GCSE courses chosen by students best suit their needs and abilities. The size of our sixth form and the subject expertise of our teachers allow us to run a range of exciting courses at KS5. Our historically strong performance in maths attracts over 60 students each year to study maths and a further 15 or more to study further maths. Our vocational offer in sport, music performance, media, IT, health and social care and business allows students the opportunity to go on to study specialist vocational degrees at university.
Our last Ofsted inspection (April 2019) recognised our achievement in producing well-rounded and happy students. Each year, physics students visit the CERN Large Hadron Collider in Switzerland and our Human Rights group travels to the Tashi Lhunpo Tibetan Monastery in India. One of our great strengths as a school is our links with the local, national and international communities, whether this is through sport and arts or through our charity work, Fairtrade group, hospital concerts or foreign visits. This year our students will participate in foreign exchange visits linked to schools in Spain and Germany. We also run an annual expedition to Morocco. Our renowned commitment to the performing arts can be seen through our weekly youth theatre and fantastic productions such as "Les Miserables" in December 2019. Our musicians put on concerts in autumn and spring and we have numerous choirs (including a boys' choir) which perform at Hexham Abbey and to the local community. The opportunities for our students to take part in sport are considerable and they compete at a very high level whether individually or in teams. Our rowing team competes and is successful nationally and the school has produced Olympic athletes and rowers.
Moving Forward
Continuing professional development is bringing about significant improvements in leadership and teaching, and a very strong Pastoral Team ensures that barriers to learning which affect outcomes for students are reduced. Our key to success in recent years has been to recruit the best staff we can and to provide a supportive but challenging environment in which they can develop as professionals.
About Hexham Middle School
Hexham Middle School is a mixed, non-selective, non-denominational, middle secondary school situated in Hexham, Northumberland. It is an academy converter that is part of the multi-academy Hadrian Learning Trust, which currently sponsors one other school, Queen Elizabeth High School.
Hexham opened as an academy in September 2016. It provides 635 places for middle school students between the ages of 9 and 13 when fully subscribed.
Executive Headteacher
Graeme Atkins
Values & Vision
Hexham is a school that prides itself on being friendly, safe and welcoming, at the same time as providing its students with an environment where they are encouraged to reach their full academic potential.
The school ethos is built on the values of mutual respect and tolerance. Teachers never underestimate the positive effect of extra-curricular activities to enhance students' educational experience. Hexham is committed to growing students' knowledge, understanding, skills and mindset, helping them to develop the confidence they will need to make their next steps into further education and the world of work.
Ofsted Report
"The executive headteacher, ably supported by the head of school, senior team and governing body, is determined to make the school the very best it can be. The school continues to improve at a pace. Currently, from their different starting points, pupils make good progress in most subjects, including English and mathematics. Extra-curricular activities are given a high priority, as leaders say that 'arts, sport and other opportunities help shape pupils as individuals and as citizens of the wider world'."
Visit School Website
Applying by post
Please send all postal applications to:
Queen Elizabeth High School and Hexham Middle School, part of Hadrian Learning Trust
Whetstone Bridge Road,
Hexham,
Northumberland
NE46 3JB