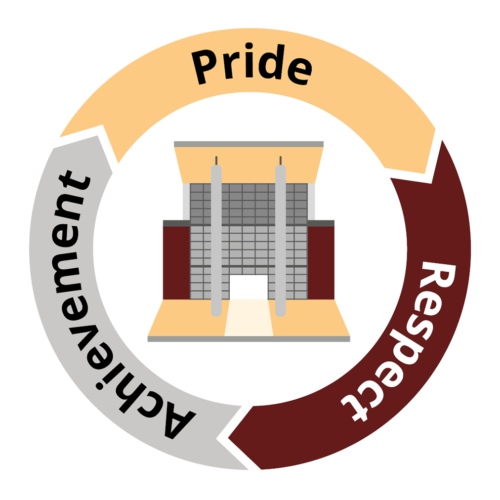 Higher Level Teaching Assistant
School:
Burnside College
Location:
North Tyneside
Salary:
Grade 7 - £23,473 - £25,252 (*Pay Award Pending*)
Hours:
Full Time - 193 Day contract
Contractual Status:
Permanent
Closing Date:
17th Nov 2023
We are seeking to appoint a Higher Level Teaching Assistant (HLTA) to work within our purpose developed Learning Support department. This is an exciting opportunity to join Burnside College as we continue to develop our learning support provisions and professional development pathways for staff. Applicants can look forward to becoming part of a team committed to supporting students with additional educational needs enabling them to reach their full potential.
Applicants will be highly motivated and have a passion to ensure that our learners achieve the very best that they can at all times. The purpose of the role will be to uphold the core standards of pride, respect and achievement with all learners and to ensure that those with additional educational needs receive the highest standard of bespoke support.
Burnside College recognises the importance of providing the right support at the right time. Whilst being nurturing and supportive our approach allows students to develop independence and encompass responsibility for their own learning journey. Our HLTAs supervise and lead learning activities in our two distinct learning support provisions which focus on transitions and readiness for learning and sensory needs.
The successful candidate will:
Supervise the delivery of the curriculum within the school's learning support functions
Communicate effectively and sensitively with pupils to adapt to their needs and support their learning
Demonstrate expertise and skills in understanding the needs of all pupils (including specialist expertise as appropriate) and know how to contribute effectively to the adaptation and delivery of support to meet individual needs
Demonstrate an informed and efficient approach to teaching and learning by adopting relevant strategies to support the work of the teacher and improve student outcomes
Support the inclusion of a target group of students with additional educational needs
Lead on developing, delivering and monitoring bespoke plans for these students and liaise with home and external partners in relation to their effectiveness
Support individual transition programmes for students joining Burnside and those transitioning into mainstream learning
Support students to engage with external partners and extracurricular activities
Act as an advocate for vulnerable students (EHA, CSC and LAC reviews)
Develop intervention activities for individual and small groups of students in school and through extra curricular provision
Arrange and/or participate in, for the target group of students, activities for lunch and break times
Participate in elements of an extended school day including breakfast and after school activities
Maintain efficient and effective lines of communication between the school andparents
Take account of a students individual needs and seek to maximise motivation through the use of a wide variety of approaches and behaviour management strategies
Use effective behaviour management strategies consistently in line with the school's policy and procedures
Support the SENCo with staff allocation as required
Burnside College is a good school, with outstanding sixth form provision. We put teaching and learning first and are committed to providing a high quality and inclusive learning experience for all. Furthermore, we are committed to the development of staff and you will be joining a supportive school with an excellent environment in which to continue your professional development.
We are confident that potential candidates would be excited by the continued changes we are making and the opportunities on offer for both staff and students. If you are considering making an application and would like to know more please get in touch with Charlotte Jenkins, Deputy Head by email, c.jenkins@burnsidecollege.org.uk.
Please submit the application form accompanied by a covering letter, of no more than two sides of A4, in which you outline your experience and suitability for the post.
Burnside College
At Burnside our aim is simple, to be the best that we can be, both as individuals and as a community. We all work together to make our college the best it can be and share decisions about how to reach our potential. We believe in the strength and consistency of our three core values: pride, respect and achievement.
Pride: we take pride in all that we do, our work, the way that we present ourselves, and our actions.
Respect: we respect the thoughts, beliefs and personal qualities of those around us and act with kindness and tolerance, treating one another in a way that accepts that we are individuals and have separate thoughts, feelings and needs.
Achievement: we are resilient and determined; we don't give up when we encounter problems we always try our best. We seek to be the best we can both personally and academically
Visit School Website