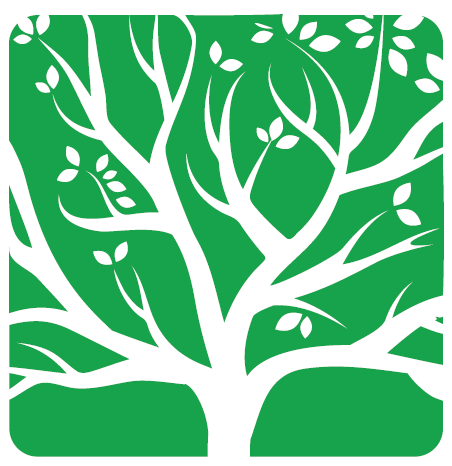 Headteacher – Harry Watts Academy
School:
Prosper Learning Trust
Location:
Sunderland
Salary:
L20 - L26 (£70,733 - £81,927 per annum)
Hours:
Full time
Contractual Status:
Permanent
Closing Date:
30th May 2023
Harry Watts Academy is a specialist school for up to 180 children with autism aged 5-16 based in the city of Sunderland. The school opened in September 2020, with the aim to become a recognised centre of excellence both locally and nationally. As of September 2023, the school is based over two sites at Redhouse and at Harraton. A broad and balanced curriculum with personalised pathways and specialised teaching inspires pupils to learning success, supported with high quality pastoral care. The school's main priority is to address the autism-specific barriers to learning so that pupils are able to take advantage of multiple learning opportunities.
This is an exciting opportunity. Harry Watts Academy is a relatively new school, serving Sunderland and neighbouring communities. You can be at the heart of its development, leading the school through the next exciting phase in its journey to excellence. You will be responsible for the strategic leadership and day-to-day operational management of the academy. The aim will be to ensure that every pupil has an outstanding educational experience with individual pupil progress and care at the core of what is offered.
At Harry Watts Academy, the Headteacher will be central to its success, now and into the future. You will ensure the vision, values and ethos of Prosper Learning Trust are at the core of the development of the academy while implementing Trust systems and protocols to facilitate its smooth running.
The role will require you to be a dynamic and professional leader, able to motivate staff, set high expectations, enhance achievement and facilitate rigorous and continuous self-evaluation.
You will be skilled in working collaboratively with stakeholders and partner organisations at all levels to maximise the educational opportunities for children and young people with autism.
You will advise the Local Advisory Committee and CEO on the recruitment and selection of staff, creating and developing an organisation in which high quality people work together towards the common goal of creating a successful academy on behalf of its pupils and their families.
You will develop, secure and sustain high quality teaching and effective learning across the academy, monitor, evaluate and review classroom practice and promote continuous improvement. You will seek to set outstanding standards and to maintain high expectations amongst staff for the progress of all pupils.
Whether you are a serving Headteacher/Principal or a successful senior leader looking for your first whole school leadership role, what is clear is that you will have an exceptional track record of success, specifically in relation to positive outcomes for all pupils regardless of background or ability.
Prosper Learning Trust is at a very exciting stage in its development and you will have opportunity to play a key role in its growth. We will provide you with the resources and support you need in your efforts to continue to build excellence throughout the school. You will be working with knowledgeable and supportive specialist staff in an academy with excellent facilities as well as alongside a growing and ambitious academy trust, its schools and leaders.
The Trust is proud to say that the Real Living Wage is matched we also offer the successful candidate:
A friendly and supportive team of staff who are willing to share expertise and learn from one another
Opportunities for career development and support with development through Trust wide CPD programmes
Access to an Employee Assistance Programme and support from the Trust's Wellbeing Network Group
Access to either Teacher's Pension or Local Government Pension Scheme
This post is exempt from the Rehabilitation of Offenders Act 1974. If you are invited for interview, you will be required to disclose convictions that would not be filtered, prior to the date of the interview. Certain spent convictions and cautions will be 'protected' and do not need to be disclosed. Full details on protected convictions and information about which convictions must be declared during job applications can be found on the Ministry of Justice website. You will be asked for further information about your criminal history during the recruitment process. If your application is successful, this self-disclosure information will be checked against information from the Disclosure and Barring Service before your appointment is confirmed. This role will include Regulated Activities and an enhanced Disclosure and Barring Service (DBS) disclosure is required for this post. Please note that in all cases written references will be taken up and made available to interviewers before the final selection stage; even if you indicate otherwise.
We are more than happy for prospective candidates to visit the school so we can share our vision and principles, and discuss this post. Alternatively you can request a confidential conversation.
Please return application forms to:
HRadmin@prosperlearningtrust.co.ukPlease clearly state in the subject header of your email JOB APPLICATION the SCHOOL and the ROLE you are applying for, i.e. JOB APPLICATION, HARRY WATTS ACADEMY, HEADTEACHER.
Application forms can also be returned by post to HR Department, Prosper Learning Trust, Drayton Road, Newcastle upon Tyne, NE3 3RU.
Visiting dates: 16th May, 17th May, 19th May, 22nd – 25th May 2023, others by appointment. To arrange a visit or a phone call please email:
admin@prosperlearningtrust.co.uk
Closing date: Tuesday 30th May 2023 12om
Interview Dates: w/c 19th June 2023
Prosper Learning Trust
Prosper Learning Trust was established in January 2018 with Newcastle Bridges School and Mary Astell Academy. Thomas Bewick School joined the Trust in April 2019, Harry Watts Academy in September 2020 and Gilbert Ward Academy will open in September 2023. We are striving to build further collaboration across the academies and grow as a multi-academy trust, whilst continuing to strengthen our relationships with schools outside the MAT for the benefit of our pupils.
Prosper Learning Trust was formed to help vulnerable young people succeed. Many children and young people face challenges in their lives that many adults will happily never experience, Prosper Learning Trust's range of academies are here to support them in doing so.
Wherever possible we will help these young people to thrive in a mainstream educational setting. Where that cannot happen, we will provide a safe space for them in one of our Alternative Provision schools until they are ready to return or move on.
Our Specialist Academies offer autistic children and young people the opportunity to learn in a supportive environment, where differences are celebrated, and every pupil is valued and encouraged to achieve their full potential.
Through our academies, we provide high quality teaching, curriculum and care in a range of environments. We provide education from 0 to 18 years old, in normal school settings, in hospitals, and via outreach work and support transition between them at every stage.
Visit School Website
Applying by post
Application forms can also be returned by post to HR Department, Prosper Learning Trust, Drayton Road, Newcastle upon Tyne, NE3 3RU.