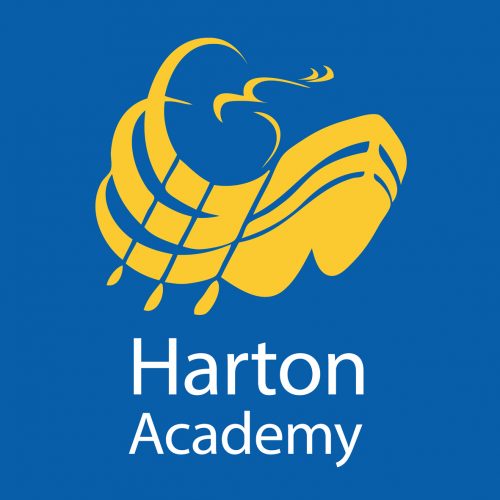 Headteacher
School:
Harton Academy
Location:
South Tyneside
Salary:
L37-L43
Hours:
Full time
Contractual Status:
Permanent
Closing Date:
4th Sep 2023
Directors are readvertising the role of Headteacher and are seeking an exceptionally talented individual, who will provide highly effective leadership of Harton Academy, part of The Illuminare Multi-Academy Trust.  You will already have significant experience at a senior level, with a proven track record of leadership in a school or academy.  The successful candidate will take up the role of Headteacher as soon as possible and will also assume the role of Chief Executive Officer as well as that of Headteacher, from September 2025.
The salary for the role is L37 – L43 on the Leadership Scale.  This is currently £107,267 to £123,057 (pay award pending). The starting salary will be based on experience and after discussion with the successful candidate.
With your skills and experience, you will be able to show that you:
Have experience, skills and determination in leading a large academy;
Will lead a team to ensure we provide every student with an outstanding quality of education;
Be a highly effective and resilient leader, with a passion for developing others;
Demonstrate excellent interpersonal and communication skills with all our stakeholders;
Be experienced, knowledgeable and effective in all safeguarding practices;
Hold high expectations for every member of the academy community ensuring that we promote the highest standards of achievement;
Be forward thinking, open to challenge, and to new ways of working.
Harton Academy is the largest secondary school in the Borough of South Tyneside, with over 1600 students on roll and over 200 members of staff, therefore, this post is ideal for an existing Headteacher / Principal who can demonstrate their success in their current role, and who is looking for the next step in their career.
Application Details
Candidates considering this post are encouraged to arrange an informal discussion with Illuminate Multi-Academy Trust CEO, Sir Ken Gibson, in the first instance.  This can be arranged by contacting Miss Pam Lynn on plynn@hartonacademy.co.uk.
Submitting your application
Your application should be sent to sduffy@hartonacademy.co.uk before the closing date.  Late applications will only be considered at the discretion of the Chair of the Board of Directors.
Closing date for applications
The closing date for receipt of applications is midday on Wednesday 4th October, 2023.
Candidates selected for Interview
Shortlisted candidates will be asked to complete a self-declaration related to their criminal record or any information which would make them suitable to work with children.  In addition, Shortlisted candidates will also be asked to provide information to assist in an online search that will be undertaken prior to the interview.
Our aim is to interview candidates selected over a two day period, in the week commencing 16th October, 2023.
The successful candidate will be subject to an Enhanced DBS check.  If you have lived or worked outside the UK, additional information may be required from you to satisfy our safer recruitment checks.
Equality of Opportunity
The Illuminare Multi-Academy Trust is committed to ensuring the equality of opportunity throughout the recruitment process, and welcomes applications from individuals of all backgrounds.  Your application will be assessed solely on you your ability to do the job.
We will undertake any reasonable adjustments to a job or workplace to counteract any disadvantages which may arise due to an impairment or disability.  Where required, we will also make reasonable adjustments to the selection process for an applicant with a disability
Applying by post
Please visit the Academy's website for details of how to apply.