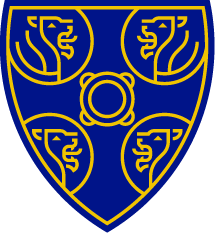 Finance Manager
School:
Durham Cathedral Schools Foundation
Location:
County Durham
Salary:
£26,016 to £31,218, depending on qualifications and experience
Hours:
8.30am-4.30pm
Contractual Status:
Permanent
Closing Date:
5th Jan 2024
Durham Cathedral Schools Foundation is seeking to appoint a Finance Manager.
The Finance Manager will work as part of the finance team to provide customer focused, timely and accurate financial support to ensure that resources are used effectively to support the Foundation's vision and objectives.
All applications are to be submitted on the School's application form; available to download from this website (non-teaching version). Alternatively, please contact hr@dcsf.org.uk
The post holder will work as part of the finance team, to provide customer focused, timely and accurate financial support to the Foundation. Working with the Senior Leaders to ensure that financial practices are followed.
Main responsibilities include, but not limited to:
· Assist in the organisation and provision of general finance support to senior leaders and budget holders, as directed by the senior leaders
· First point of contact for finance and payroll related queries
· Work closely with the senior leaders to improve internal procedures
· Prepare reports for the senior leaders, Principal and Governors, as requested
· Preparation of the monthly management accounts pack covering all companies and funds, including profit and loss accounts, balance sheets, consolidations, cashflow forecasts and commentary
· Preparation of specific debtors information as required by the senior leaders to support the management accounts pack
Annual Financial Statements
· Preparation of the Annual Financial Statements of all companies and funds
· Preparation of supporting papers for presentation to Auditors
· Submission of Annual Financial Statements to the Charities Commission
· Management of the fees ledger, including oversight of the:
Production of fee invoices

Collation and charging of extras

Recording of cash receipts

Establishment and processing of direct debit arrangements
· Liaison with parents with regard to queries
· Oversight of the production of invoices
· Funding claims for EYFS funding
· In conjunction with the COO, oversee/action the follow up of all outstanding debtor accounts within the framework and timescales agreed by governors
· Liaise with external debt collection agencies with regard to debtor balances referred for action
· Review the need for debtor balances to be provided for through the bad debt provision in conjunction with the COO
· Reconciliations of the fees and general bank accounts
· Cheque and Bacs payments
Reconciliation of credit card statements
Payroll and statutory returns
· Reconciliation of payroll returns from Bureau and posting to general ledger
· Preparation of annual salary statements for staff
· Statutory and pension related returns and payments
· Oversight of monthly recharge journals
· Preparation and posting of Ad hoc journals as appropriate
· Monthly reconciliations of all balance sheet accounts
· In conjunction with the Finance Assistant specific support for trips and visits, including creation of cost centre codes and monitoring of income
· Support in relation to tendering / procurement
· Response to budget holder queries
· Management of the Finance Assistant, Purchase Ledger Clerk and Credit Controller to ensure that a customer focused, timely and accurate service is provided to staff, parents and others at all times
· To work within the financial regulations of the Foundation
· To work within Foundation policies and procedures
· Any other tasks commensurate with the post
The duties and responsibilities outlined in the job description are not meant to be definitive nor restrictive and may be modified to meet the changing needs of the setting.
We are strongly committed to safeguarding and promoting the welfare of all children and young people and expect all staff to share this commitment. This post is exempt from the Rehabilitation of Offenders Act 1974. If you are invited for interview, you will be required to disclose all unspent convictions and those that would not be filtered, prior to the date of the interview. You may be asked for further information about your criminal history during the recruitment process. If your application is successful, this self-disclosure information will be checked against the information from the Disclosure and Barring Service (DBS) before your appointment is confirmed. This role will include Regulated Activities and an enhanced Disclosure and Barring Service disclosure is required.
Please apply using the non-teaching application form from our website: https://www.dcsf.org.uk/about-dcsf/work-at-dcsf
Closing Date:
12noon Friday 5th January 2024
Interviews will take place in the week commencing Monday 8th January 2024
Durham Cathedral Schools Foundation
Learning has been part of the life of Durham for a thousand years. The Durham Cathedral Schools Foundation was formed in 2021 as a result of the merger between Durham School and The Chorister School. Both schools have been at the heart of the city's education for most of that time; founded in the early fifteenth century as schools for "grammar and song" by Bishop  Thomas Langley, Durham School was again refounded by Henry VIII in 1541. In a somewhat odd local tradition the Cathedral is often know as Abbey, expecially by Dunelmians and Old Dunelmians.
Durham School moved from its mediaeval home on Palace Green to its current location in 1844; although the city centre is only five minutes' walk away, the School has a peaceful, rural atmosphere.
Today, the Foundation educates around 720 pupils. The Chorister School is our prep school, and is for girls and boys aged 3-11.
Durham School is our senior school, and is for girls and boys aged 11-18. Boarding is available to pupils aged 8 and up, and 20% of our pupils board. Just over a third of our pupils are girls.
Our vibrant and successful Sixth Form prepares pupils for the next stage of their journey. Within a community shaped by moral integrity and kindness, we cultivate ambition and responsibility, giving all Dunelmians the foundations to be happy and make a positive mark in the world.
By embracing this ethos, our pupils not only learn to pass their examinations today, but also receive an education that
gives them confidence for life and respect for all.
Durham Cathedral Schools Foundation has a long and ancient history. The secret to our longevity is our passionate teachers,
who, using innovative approaches and new technologies, seek to kindle the intellectual curiosity of our pupils, preparing them to answer the questions of tomorrow.
Visit School Website
Applying by post
Please download and complete the Non-Teaching application form and return via e-mail to hr@dcsf.org.uk