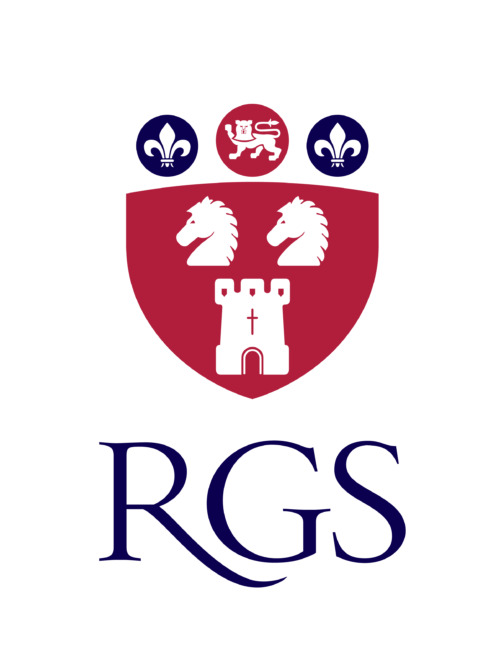 External Affairs Administrator
School:
Royal Grammar School
Location:
Newcastle
Salary:
A competitive salary is available, based on experience, starting at c£23k FTE (pro rata c£20k for 32 hours per week). RGS Support Staff salaries are reviewed on 1st August each year.
Hours:
The exact pattern of work (of 32 hours per week) to be agreed, but with each day including a 30-minute unpaid lunch break. In addition, there will be occasional out-of-hours work for specific events which is paid as time off in lieu.
Contractual Status:
Permanent
THE POSITION & THE TEAM
The External Affairs Team at RGS is responsible for supporting the school to communicate with, engage and motivate a broad range of stakeholders. This includes:
– Leading the school's marketing activities, to inspire prospective parents to consider RGS Newcastle;
– Delivering high quality and engaging communications content, through our website and social media channels, PR coverage, major publications as well as regular communications and events with current parents and internal staff;
– Maintaining contact with our c10,000 alumni of Old Novocastrians, former staff and former parents, through valued and engaging events and publications, and in particular the RGS Archive; and
– Galvanise the whole RGS community to support 'RGS Gives' through a wide range of inspiring fundraising activities appropriate to the variety of motivations of different supporters.
We are looking for a new Administrator who will have a super varied role and we can promise almost every day will be different! You'll be thanking and feeding back to our donors, reconciling income, taking event bookings and will enjoy life supporting colleagues in our busy and creative team.
Crucially you will support our ambitious fundraising plans and our campaign 'RGS Gives' in order to expand:
RGS Bursaries, which enable the brightest young people from across the North East to attend RGS, regardless of their family's background, which have already supported 420 families; and
RGS Partnerships, which work alongside State school partners, and already reach over 7,000 of young people across the North East, each year.
THE SCHOOL
Thomas Horsley, the original settlor of RGS pledged his legacy to the School in 1525. Almost 500 years later, RGS continues to flourish as the premier independent school in the North East of England and as one of the country's leading schools, and the Sunday Times' North East Independent School of the Decade 2020, as well as school of the year 2021 and 2022. We regularly lead all northern schools in national league tables and pride ourselves on academic excellence, a high level of pastoral support, involvement in a wide range of sports and other extra-curricular activities, and our commitment to bursaries and partnerships.
RGS has grown substantially in recent years. There are now some 1,350 students, over 270 of whom are in the Junior School. The Sixth Form of 350 students is one of the largest in the independent sector. We became fully coeducational 20 years ago.
The school is based in the heart of the Newcastle, immediately opposite Jesmond Metro station giving students and staff easy access via the region's public transport network. The school occupies over 30 acres of land and has state-of-the-art facilities, including a major Sports complex which has a 25m swimming pool and rock climbing wall, a Performing Arts Centre with professional standard theatre, a range of outdoor sports' pitches including the former County Cricket Ground.
KEY RELATIONSHIPS
This postholders will report to a new Head of Development (currently recruiting) and will work closely with our Development Manager (Editorial), and Development Manager (Digital), for which we are also recruiting.
Other key relationships will include working alongside the Director of Development (Susan Beck) and Communications and Director of Partnerships (John Smith).
The External Affairs Team works closely with a range of colleagues across the school. As a small and ambitious team, all individuals have their own responsibilities yet also work collaboratively and support each other's activities at busy times.
PRINCIPLE DUTIES
Development
Respond to incoming telephone/email/written enquiries on behalf of the Development Office.
Manage the processing of data on the Raiser's Edge database, including the input of new donations.
Thank donations and implement donor recognition opportunities.
Handle responses to mailings, including updating data and following un-returned mail.
Support a number of annual fundraising appeals, including mailings and the donated deposit scheme.
Submit termly gift aid claims.
Manage merchandise stock, including fulfilling orders and sourcing and ordering new stock.
Support Threadaware activities.
Support parent fundraising or social activities, such as the Junior School Parents' Group.
Update the database and records held on leavers' destinations and undertake a monthly reconciliation with finance.
Undertake research as directed, including identifying and contacting Old Novocastrians and researching potential trust and corporate supporters.
Coordinate the administration of guest speakers, including ensuring that rooms are booked, students are aware and that speakers are briefed and thanked.
Support the administration and planning of key events, including sending invitations and coordinating responses to events.
Prepare for and greet key guests, including from time to time taking Old Novocastrians or parents on tours of the school.
Prepare performance reports, including monthly income and expenditure and other KPIs.
Other specified and reasonable development tasks as may be required from time to time.
Marketing and Communications
Support the Marketing and Communications Manager with website updates.
Support the Marketing and Communications Manager with updating the school's main social media channels, ensuring that content is accurate, relevant and up-to-date.
Assist with the coordination of the school's electronic newsletters.
Assist with management of the school's image library, working with all departments to ensure photographs are labelled correctly.
Support the production of marketing materials; publications, booklets, flyers, posters and digital adverts.
Other specified and reasonable marketing and communication tasks as may be required from time to time.
Admissions
At peak times, provide administrative support to the Head of Admissions with marketing activities and events related to the admissions process.
QUALIFICATIONS/TRAINING/KNOWLEDGE/SKILLS
All essential unless otherwise stated.
Excellent computer literacy, including essential understanding of Microsoft Office programmes including Outlook, Word, Excel and PowerPoint and desirable experience in the use website content management systems and contacts databased (for example Raiser's Edge or ISAMs)
Energy and willingness to work in a busy and vibrant team and the flexibility to adapt to new opportunities;
Self-motivated and able to work both with minimal supervision and as a member of a team;
An ability to prioritise and work to deadlines, working quickly and accurately;
An ability to receive, process and convey information concisely and accurately;
A creative thinker, with enthusiasm to suggest new ideas;
Good communication skills, both written and verbally;
Excellent interpersonal skills and an ability to establish rapport quickly and professionally;
An understanding of the need for sensitivity and confidentiality in dealing with personal data;
An understanding of the need to adhere to policies and procedures, some of which are legal requirements;
A commitment to the independent sector in education;
An understanding of the wider issues and responsibilities associated with working among young people in an educational environment.
LIVING IN THE NORTH EAST
Whilst the North East is beloved and popular with so many, we know that not everyone will have had first-hand experience of it, so this is a short introduction to a city and region which we love, and believe you will too. Newcastle is a medium-sized city with an historic centre and a vibrant life of its own. There's culture and arts in the form of the award-winning BALTIC Art Gallery and The Sage, alongside several theatres that attract national touring productions. There's music from classical to club and we are home to the Royal Northern Sinfonia. There's also a growing food culture with some fantastic restaurants.
If you like sport then there's certainly no shortage of top-class entertainment: from Premier League football being played at St James' Park and EFL at the Stadium of Light to first class cricket at Durham (a mere half hour away), and great rugby at the Falcons, not to mention basketball and even ice hockey, and then there is the annual Great North Run. The North East has also produced some of the country's finest athletes in track and field and there are clubs aplenty to get involved with, most famously in Gateshead.
The coast and the hills are minutes away from the city centre. By car you can be in the middle of nowhere in 45 minutes, the Scottish Borders is only an hour away and the Lake District an hour and a half. The coast is served by the Metro (our version of the Tube), but some of the country's best beaches are up the road in Northumberland, less than 40 minutes by car. There's mountain biking, road cycling, climbing, and endless hill walks in stunning countryside. There are green spaces all over the city too, with plenty of parks for children and dogs alike to run around.
There are three local teaching hospitals, two universities in the city with another three close by. Some pioneering medical work goes on at the RVI, Great North Children's Hospital and the Freeman Hospital.
History abounds with more castles than you could count and sites of interest for almost every period o f English (and border) history. Add that to a proud, independently minded and very friendly local population and we have most things you could want.
There are excellent primary schools in the region and city as well as some good secondary schools too, but staff do get a discount at the RGS. There are also a number of good competitor independent schools as well.
MAIN TERMS AND CONDITIONS
The post will report to the Head of Development.
This is a part-time (32 hours per week) permanent role and the employee will work all year round, including staff training days including the compulsory safeguarding training at the start of each academic year.
The exact pattern of work (of 32 hours per week) to be agreed, but with each day including a 30-minute unpaid lunch break. In addition, there will be occasional out-of-hours work for specific events which is paid as time off in lieu.
A competitive salary is available, based on experience, starting at c£23k FTE (pro rata c£20k for 32 hours per week). RGS Support Staff salaries are reviewed on 1st August each year.
During term-time, staff are provided with a free lunch, if on site.
The school offers a generous annual leave entitlement of 31 days plus Bank Holidays for all year-round support staff. Holiday pay is incorporated into the annual salary and is split evenly over 12 months.
For non-teaching staff we offer a support staff pension scheme with Aviva and on receipt of a 6% employee contribution the school makes an employer contribution of 10%. There is also the option of a 3% employee and 5% employer contribution if preferred.
Membership to life assurance scheme through Aviva which pays out 5x annual salary in the event of death in service.
The employee will become eligible for sick pay under the RGS Support Staff Sick Pay Scheme. Details of the scheme will be provided on appointment.
The employee will be required to comply with a range of RGS policies, in particular, those regarding Data protection, use of ICT facilities, Child protection, Staff Behaviour and Health and safety, a copy of which will be made available.
As with all RGS employees, the employee will be encouraged to become involved in the wider life of the RGS community.
It is the school's policy is to allow all eligible members of staff to educate their children at the school at concessionary rates, subject to their children meeting the academic entry requirements and subject to a place being available.
There is a staff car park on site with limited spaces available.
Ongoing educational support and development of all staff with the provision of external and internal training courses, and our middle leaders training programme for existing and aspiring managers.
We offer an interest free travel loan for a corporate Metro travel pass.
Opportunity to see free school productions in the Miller Theatre located in our Performing Arts Centre.
Free use of a well-equipped gym, fitness suite and swimming pool.
Access to our onsite confidential counselling service.
We offer access to the school medical team (1 doctor and 2 nurses) for triage medical advice and free flu vaccinations.
Invitation to join staff clubs and wellbeing activities during term-time.
Staff social events throughout the year.
Supportive and friendly community.
Opportunity to join in with RGS tradition and become a member of the Stowell, Collingwood, Horsley or Eldon House.
HOW TO APPLY
Candidates are advised to read the 'Information for Applicants' with particular care before applying.
If you have any queries or would like to arrange a visit to the school, please do not hesitate to email Susan Beck (Director of Communications and Development), details can be found below. If, having looked through the website (www.rgs.newcastle.sch.uk) and read this job information pack and the Information for Applicants, you think this particular post would suit you, please say so (and why) in:
a covering letter and
a full RGS application form.
You must complete the application form, even if you want to also attach a CV. You are welcome to apply electronically, please email all documents to jobs@rgs.newcastle.sch.uk by the closing date.
The closing date for this role is 9am Monday 13th March 2023. Interviews will be held on Tuesday 21st March 2023. We will hope to make the appointment as soon as possible following interview, offering the post and gaining acceptance.
Expenses
Reasonable travel expenses will be considered to attend an interview if candidates live outside the local area. This is normally up to a maximum contribution of £100 on provision of receipts. If your expenses will be significantly higher than £100 and an overnight stay is required, please note all expenses will need to be booked and approved in advance. If you plan to claim expenses, please contact the Head's Secretary, Sandra Ellis S.Ellis@rgs.newcastle.sch.ukin advance of your interview, who will talk you through the policy and advise on eligibility for reimbursement.
Safeguarding and Safer Recruitment
RGS is committed to the safeguarding of children and promoting the welfare of children and young people and expects all staff, volunteers and those working in school to share this commitment. The school applies the Government's Safer Recruitment procedures to all candidates. More information regarding the checks can be found in the Information for Applicants and 'Keeping Children Safe in Education' (September 2022).
Equal Opportunities
We are looking to appoint staff from a wide variety of backgrounds. Not just because it is the right thing to do but because at the RGS we recognise that those different experiences provide fresh perspectives, opportunities to challenge existing beliefs and provide opportunities to act as excellent role models for our diverse student body. We are committed to creating an inclusive and diverse school culture and our staff are at the heart of this. We are proud to be an equal opportunities employer and all qualified applicants will receive consideration for employment regardless of age, disability, sex, gender reassignment, sexual orientation, pregnancy and maternity, race, religion or belief and marriage and civil partnerships. Whilst all applications are considered on merit, we would particularly welcome applications from black and minority ethnic candidates who are currently under-represented in our staff community.
We encourage all candidates to complete an 'equal opportunities' form with your application. This will be sent directly to the HR team for monitoring purposes.
CONTACT DETAILS
Royal Grammar School, Eskdale Terrace, Newcastle upon Tyne, NE2 4DX
Tel: 0191 281 5711
General enquiries: communications@rgs.newcastle.sch.uk
www.rgs.newcastle.sch.uk
Royal Grammar School
Thomas Horsley, the original settlor of the Royal Grammar School Newcastle (RGS) pledged his legacy to the School in 1525.  Almost 500 years later, RGS continues to flourish as the premier independent school in the North East of England and as one of the country's leading schools, and the Sunday Times' North East Independent School of the Decade 2020. We regularly lead all northern schools in national league tables and pride ourselves on academic excellence, a high level of pastoral support, involvement in a wide range of sports and other extra-curricular activities, and our commitment to bursaries and partnerships.   
RGS has grown substantially in recent years. There are now some 1,330 students, over 260 of whom are in the Junior School. The Sixth Form of 350 students is one of the largest in the independent sector. We became coeducational 20 years ago and girls now comprise 43% of the school. 
The school is based in the heart of the City, immediately opposite Jesmond Metro station.  The school occupies over 30 acres of land and has state-of-the-art facilities, including five brand new art studios, a new library, a new Sixth Form Centre, a 25m swimming pool, two Sports Halls, a Performing Arts Centre, outdoor football/rugby pitches at Mooracres, an artificial turf pitch for hockey and the former County Cricket Ground.
Visit School Website