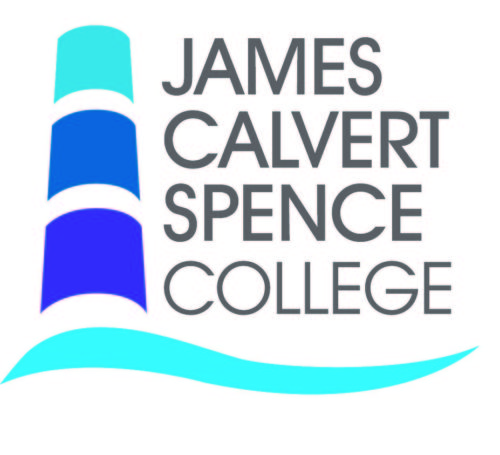 Exam Invigilator
School:
James Calvert Spence College
Location:
Northumberland
Salary:
£11.18 - £11.38 per hour
Hours:
Casual
Contractual Status:
Part time
Closing Date:
27th Oct 2023
EXAM INVIGILATOR
Casual Contract
Band 3:  £11.18 – £11.38 per hour
Be Kind. Work Hard. Aim High
We are looking to recruit exam invigilators for our forthcoming exam periods: mainly during May and June, although you may be called upon to assist at other times of the year. These appointments are offered on a casual basis.  Successful candidates will join a bank of exam invigilators and the hours will be flexible.
This role is essential to the smooth running of the examination process. In addition to ensuring correct exam procedures are followed, the successful applicants will be responsible for the setting out and collecting of exam papers and materials; admitting students to the exam hall/room; invigilating during the exams; and collating the exam papers to be sent off to the exam boards. Occasionally invigilators may be called upon to read or scribe for individual students.
Invigilation is usually divided into morning and afternoon sessions. Morning sessions start at 8.30am and run for up to 3 hours. The afternoon sessions start at 1.00pm and likewise may run until 4pm. We are willing to consider applications from candidates who are able to work either or both sessions.
Full training will be given to successful applicants.
Further details about the school and vacancy can be obtained from www.jcsc.co.uk or by emailing lhobden01@jcsc.co.uk, Exams & Data Officer.
We are committed to safeguarding and promoting the welfare of children and young people.  It is essential that all staff and volunteers share this commitment. You can view our policy for Safeguarding and Child protection here.  An enhanced criminal records check from the Disclosure and Barring Service is required for all posts.
Interested in applying?
Completed forms should be emailed to lgordon01@jcsc.co.uk .
Applications for this role will be considered at any time.  However the closing date for the next round of interviews is noon on Friday 27 October 2023.
James Calvert Spence College
James Calvert Spence College is a school that welcome students from year 5 through to Sixth Form. Based in Amble in Northumberland, we are situated in one of the most beautiful areas of the UK, including the historic village of Warkworth and its castle to the north, the picturesque fishing village of Amble, and an area of outstanding national beauty at Druridge Bay.
As a parent, one of the most important decisions you will have to make is to choose the correct school for your child. It needs to be the right environment for them staffed with caring professionals who all have the same positive attitude towards what makes a school exceptional. James Calvert Spence College provides all of this and more.
We have high aspirations for all of our students – we expect them to show determination and a desire to achieve highly, and in return we offer unwavering support throughout their years with us. In Key stage 4 and the sixth form, we offer a wide range of GCSE, A-Level and vocational courses to make sure that there is a relevant pathway into Higher Education, further training or employment for everyone.
In 2019, our Key Stage 4 results placed us 6th in the county based on the main indicator of Progress 8, and our Sixth Form ranked 5th in the county for performance and progress for those aged 16-19. Although rankings were not available for 2020 due to the impact of coronavirus, the vast majority of our Year 13 students earned a place at University or progressed to their choice of education, training or employment. Many of our students gained truly outstanding results and left JCSC fully prepared for the next stage in their lives.
The governors and staff of the college are committed to its continuing development and improvement, to ensure that it provides education of the highest quality for all students. We are proud to serve the young people of Amble and the surrounding area and we understand how important it is for us to be at the heart of our community.
Visit School Website