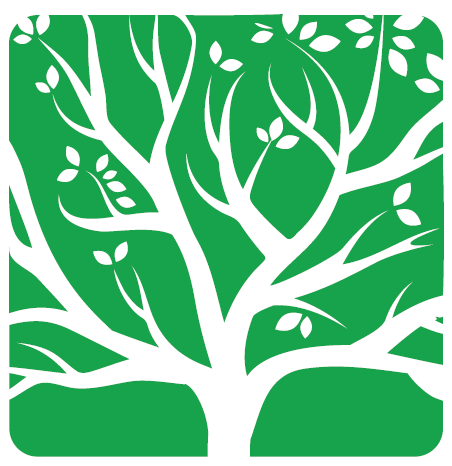 Deputy Headteacher – Mary Astell Academy
School:
Prosper Learning Trust
Location:
Newcastle
Salary:
L13-L17 £59,558 - £65,699 per annum (pending pay award)
Hours:
Full time
Contractual Status:
Permanent
Closing Date:
12th Oct 2023
Mary Astell Academy is a Prosper Learning Trust Alternative Provision Academy established in September 2018. Based in the West End of Newcastle, the academy works with young people aged 11 to 16 who have been permanently excluded from mainstream education. We provide access to a full-time, broad and balanced education appropriate to pupils' potential and educational needs and encourage their reintegration back into a mainstream school setting wherever possible.
Our young people are also able to access a wide range of therapeutic interventions to support them in recognising and understanding triggers for their behaviours and explore strategies that support them in dealing with these. We recognise that ACEs and traumatic experiences have often impacted upon the lives of our young people and that for many of them not only have they survived but have shown great strength in doing so. At Mary Astell Academy we seek to restore them and help individuals return to a path towards happy and fulfilling adult lives.
Recently the academy has successfully extended its offer to include early intervention work with schools to support young people who may be at risk of permanent exclusion, or who are displaying behaviours which are impacting upon their academic and personal growth. This aspect of work is now embedded for the secondary phase and we are now looking to repeat this success with a pilot out-reach project for primary schools.
This is an exciting opportunity, the role will require you to be a dynamic and professional leader, able to motivate staff, set high expectations, enhance achievement and facilitate rigorous and continuous self-evaluation.
Reporting directly to the Headteacher you will be skilled in working collaboratively with staff, stakeholders and partner organisations at all levels to maximise the educational opportunities for children and young people with complex needs.
The aim will be to ensure that every pupil has an outstanding educational experience with individual pupil progress and care at the heart of what is offered.
You will support the Headteacher to ensure the vision, values and ethos of Prosper Learning Trust are at the core of the academy while implementing Trust systems and protocols to facilitate its smooth running and continuing development.
You will develop, secure and sustain high quality teaching and effective learning across the academy, monitor, evaluate and review classroom practice and promote continuous improvement. You will seek to set outstanding standards and to maintain high expectations amongst staff for the progress of all pupils, helping to create and develop an organisation in which high quality people work together towards the common goal of creating a successful academy on behalf of its pupils and their families.
Whether you are a serving senior, or successful middle leader looking for your next leadership role, what is clear is that you will have an exceptional track record of success, specifically in relation to positive outcomes for all pupils regardless of background or ability.
Mary Astell Academy is at a very exciting stage in its development and you will have opportunity to play a key role in its growth. We will provide you with the resources and support you need in your efforts to continue to build excellence throughout the school. You will be working with knowledgeable and supportive specialist staff in an academy with excellent facilities as well as alongside a growing and ambitious academy Trust.
We can offer:
A friendly and supportive team of staff across the Trust who are willing to share expertise and learn from one another
An exciting and diverse learning environment where hard work and achievement are appreciated, acknowledged and celebrated
A curriculum that is relevant to the needs of our pupils
A well-resourced learning environment
A supportive Trust, Trustees and Local Advisory Committee members
Further professional development appropriate to the role
To learn more about this unique opportunity, Mary Astell Academy and Prosper Learning Trust, please visit our website:
www.prosperlearningtrust.co.uk
Completed application forms should be returned to:
jobapplications@prosperlearningtrust.co.uk
Please clearly state in the subject header of your email JOB APPLICATION the PLACE and the ROLE you are applying for, i.e. JOB APPLICATION, MARY ASTELL ACADEMY, DEPUTY HEADTEACHER
Alternatively, postal applications can be sent to: HR Department, Prosper Learning Trust, Drayton Road, Newcastle upon Tyne, NE3 3RU.
Please note: We can only accept CVs when accompanied by a fully completed application form.
Visiting dates by appointment. To arrange a visit or a phone call please email:
Closing date: Thursday 12th October 2023 12pm
Interview Dates: Friday 20th October and Tuesday 24th October 2023
Prosper Learning Trust and Mary Astell Academy are committed to the safeguarding of children and young people. An enhanced disclosure from the DBS will be required for this post.
Prosper Learning Trust
Prosper Learning Trust was established in January 2018 with Newcastle Bridges School and Mary Astell Academy. Thomas Bewick School joined the Trust in April 2019, Harry Watts Academy in September 2020 and Gilbert Ward Academy will open in September 2023. We are striving to build further collaboration across the academies and grow as a multi-academy trust, whilst continuing to strengthen our relationships with schools outside the MAT for the benefit of our pupils.
Prosper Learning Trust was formed to help vulnerable young people succeed. Many children and young people face challenges in their lives that many adults will happily never experience, Prosper Learning Trust's range of academies are here to support them in doing so.
Wherever possible we will help these young people to thrive in a mainstream educational setting. Where that cannot happen, we will provide a safe space for them in one of our Alternative Provision schools until they are ready to return or move on.
Our Specialist Academies offer autistic children and young people the opportunity to learn in a supportive environment, where differences are celebrated, and every pupil is valued and encouraged to achieve their full potential.
Through our academies, we provide high quality teaching, curriculum and care in a range of environments. We provide education from 0 to 18 years old, in normal school settings, in hospitals, and via outreach work and support transition between them at every stage.
Visit School Website