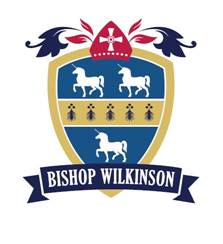 Deputy Headteacher
School:
Bishop Wilkinson Catholic Education Trust
Location:
Sunderland
Salary:
L6 – L10 (£50,122 - £55,360 per annum)
Hours:
Permanent, Full Time
Contractual Status:
Permanent
Closing Date:
26th Nov 2023
Deputy Headteacher
Location:       St Joseph's Catholic Primary School, Village Lane, Washington NE38 7HU
Grade:          L6 – L10 (£50,122 – £55,360 per annum)
Hours:           Permanent, Full Time
Applications are invited from practising and committed Catholics for the post of a Deputy Headteacher at St Joseph's Catholic Primary School, to work closely with the Headteacher to lead the school in the next exciting phase in its development.
St Joseph's Catholic Primary School Washington is proud to be part of the Bishop Wilkinson Catholic Education Trust, a family of secondary, middle, primary and first schools in Durham, Gateshead, Northumberland and Sunderland. Bishop Wilkinson is the largest Catholic Education Trust in the North East of England, comprising of 47 schools. Our Trust is committed to the support and development of all staff. We will ensure that our new Deputy Headteacher is nurtured by the education team so that they feel fully equipped to flourish in their new role.
The governors are looking for an inspirational classroom teacher who wants to work in partnership with the Headteacher of this vibrant and thriving school community.
The children are at the centre of all that we do at St Joseph's Washington. We aim to provide a stimulating learning environment in which each child feels valued and can fulfil their academic potential. We have designed our provision to develop the moral, emotional, physical, and intellectual needs of our children at each stage in their development and we are focussed on living out our mission, 'St. Joseph's is a happy and caring Catholic school where everyone aspires to reach their true potential with Christ at the heart of all we do.'.
We wish our new Deputy Headteacher to be a great people person. Someone who can lead by example, motivate a team and is driven to make St Joseph's Washington the best possible place to be for our pupils and staff.
In line with diocesan policy, we need our new Deputy Headteacher to work in partnership with the Headteacher to:
Establish and sustain a Christ centred vision embodied in the school's Catholic mission, ethos and strategic direction in partnership with the parish and Trust, those responsible for governance and through consultation with the school community and Diocese.
Establish and sustain high-quality, expert teaching across all subjects and phases, built on an evidence-informed understanding of effective teaching and how pupils learn.
Ensure high standards of pupil behaviour through the promotion of the virtues and courteous conduct in accordance with the school's behaviour policy.
Establish and sustain ethos, culture and practices rooted in the distinctive characteristics of Catholic education that enable pupils to access the curriculum and learn effectively.
Prioritise the professional development of staff, ensuring effective planning, delivery and evaluation which is consistent with the approaches laid out in the standard for teachers' professional development.
Ensure the protection and safety of pupils and staff through effective approaches to safeguarding, as part of the duty of care.
Work alongside the Headteacher to careful and effective implementation of improvement strategies, which lead to sustained school improvement over time.
Commit their school to work successfully with other Catholic schools and other schools and organisations in a climate of mutual challenge and support.
Establish and sustain a professional working relationship with those responsible for governance which is inspired by a Christ centred vision of human formation.
Be one of the school's Deputy Designated Safeguarding Leads.
Lead teaching and learning as a classroom practitioner with a teaching responsibility.
Facilitate, support and monitor the overall progress and development of our children, in particular those with additional needs (SEND).
The successful candidate will have:
Secure understanding of the distinctive nature of the Catholic school and Catholic education.
Evidence of appropriate professional development for the role of Deputy Headteacher.
Had active and effective leadership of a team/key stage/curriculum area/department.
Had experience of and ability to contribute to staff development (e.g. coaching, mentoring, INSET for staff).
Significant teaching experience.
Excellent written and oral communication skills.
How to Apply:
To complete an application form please download the application pack by following the link Deputy Headteacher – Bishop Wilkinson Catholic Education Trust – North East Jobs and return your completed application pack to recruitment@bwcet.com prior to the closing date.
Closing date: Sunday 26th November 2023
Interview date: Wednesday 6th December 2023
The Bishop Wilkinson Catholic Education Trust is committed to safeguarding and promoting the welfare of children and young people and expect all staff and volunteers to share this commitment. This post is exempt from the provisions of the Rehabilitation of Offenders Act and is subject to an enhanced DBS check.
Bishop Wilkinson Catholic Education Trust
Bishop Wilkinson Catholic Education Trust, formerly The Trinity Catholic Multi Academy Trust was set up on 1 February 2012. Cardinal Hume Catholic School, Gateshead was the first school in the trust.
Bishop Wilkinson Catholic Education Trust, is currently a family of 5 secondary schools and 21 primary schools from across Gateshead, Sunderland, Durham and Northumberland, in the west of the Diocese of Hexham and Newcastle. The Trust is expanding rapidly and will reach a total of 48 schools by Summer 2022.
We feel very privileged to be able to work with our wonderful children and the amazingly gifted and dedicated staff and leaders across all of our schools. Our motivation and general philosophy are built on ever improving standards of discipline, nurture and care, teaching and learning and quality of leadership. Bishop Wilkinson Catholic Education Trust will be a partnership that affirms the dignity of the individual. The person is at the heart of Christ's teaching: this is why the promotion of the human person is the goal of our Trust.
Visit School Website