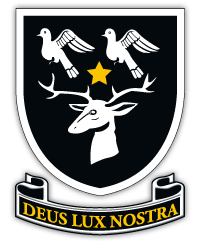 COVER SUPERVISOR / LEARNING SUPPORT ASSISTANT (including support for PE practical lessons)
School:
St Aidans Catholic Academy
Location:
Sunderland
Salary:
£17,600
Hours:
Monday to Friday: 8am - 4pm, Friday: 8am - 3.30pm
Contractual Status:
Fixed term
Main purpose of the job
• The cover supervisor's main job is to manage a classroom, ensuring that pupils remain on task with the work they have been set.
Duties and responsibilities
• covering lessons in the absence of the timetabled teacher;
• supervising the delivery of the cover work by effectively communicating the work set to pupils; ensuring that the required resources needed in order to effectively deliver the covered lessons are available;
• managing the behaviour of pupils whilst they are undertaking set work to ensure a positive learning environment;
• responding to any questions from pupils about process and procedures;
• dealing with any immediate problems or emergencies in accordance with school policy and procedures;
• collecting completed work after lesson and returning it to the appropriate teacher; reporting back as appropriate, using the school's standard procedures on the behaviour of pupils during the class, and any issues arising
• work under the direction of the Head of the PE Department to support the PE teaching team in delivery of PE practical lesson.
Other Responsibilities
• To be able to communicate effectively both orally and in writing.
• To work as part of a team and form good relationships with other colleagues
• To maintain confidentiality over matters relating to the Academy, pupils, staff or parents.
• To respond in a courteous manner to enquiries from the Academy community and external visitors as appropriate.
• Actively participate in any appropriate training when required.
• To take personal responsibility for their own and their colleagues' safety and health, being aware of potential hazards and acting to ensure they are eliminated, managed or avoided;
• To adhere to all the agreed Academy policies and the Academy's Code of Conduct.
The duties above are neither exclusive nor exhaustive and the post holder may be required by the Headteacher to carry out appropriate duties within the context of the job, skills and grade.
FIXED TERM POST: Academic year 2018-19 (ends 31 August 2019)
CLOSING DATE FRIDAY 14TH SEPTEMBER 2018 – INTERVIEWS TO BE HELD W/C 17TH SEPTEMBER
St Aidans Catholic Academy
St Aidan's Catholic Academy is a vibrant, diverse school community for 11-18 year old boys. We have the privilege of teaching students who are inquisitive, engaged and thriving. Whilst the Academy has a relentless focus on high expectations and aspirations, we're proud to provide a happy and nurturing environment, so that as well as maturing into well-rounded, confident young men, our students develop a passion for learning.
Visit School Website