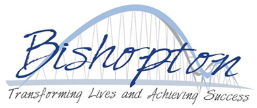 Cover Supervisor – Full Time
School:
Bishopton PRU
Location:
Stockton-on-Tees
Salary:
£23080-£24491 (Pro rate)
Hours:
37
Contractual Status:
Permanent
Bishopton Pupil Referral Unit is a good school which educates and supports the children of Stockton-on-Tees Local Authority. Bishopton received a grade of good, by Ofsted, in June 2017 and has also recently achieved the IQM Centre of Excellence, SMSC Gold standard award, Eco School Green Flag holder and the Carnegie Centre of Excellence for Mental Health in Schools Gold award.  These awards reflect our passion for being an inclusive school. We are the only PRU in the country to have qualified at this level.  We are now on an exciting journey to be an outstanding school, with a clear strategic vision for moving forward.
On the 1st May 2021 the PRU became part of the Tees Valley Collaborative Trust and are excited for the journey ahead of them.
We have high academic aspirations for every student and focus on addressing their social, emotional and mental health needs. At the heart of all we do, is a belief that relationships (with students, staff, parents/carers and other agencies) matter.
Are you someone who can help shape our future? Do you believe in educating the 'whole' child and ensuring all their needs are met? Have you got the belief that every child can achieve? If so, you may be the person for this role.
Bishopton are looking to recruit an innovative and inspiring Cover Supervisor, with experience of effectively managing and engaging children with challenging behaviour and ensuring good progress. You will be expected to be able to plan, implement and deliver a personalised curriculum for KS3 and KS4 pupils in a range of subjects including Maths, English and PSHE. You will also be expected to work with children at school and in their homes, to deliver personalised lessons.
Please visit our website and school Facebook page to find out more about the work we do.
The successful candidate will:
Have successful teaching experience with pupils with a wide range of SEND.
Be able to demonstrate experience of planning and delivering a personalised curriculum.
Monitor, track and assess pupil progress to improving the quality of learning through the use of data and personal growth through the knowledge of pupil's developmental needs.
Be a consistently good/outstanding practitioner
Be committed, flexible and able to motivate students of all abilities.
Be passionate about developing the whole child.
Be up to date with curriculum developments.
Be excited by the opportunities presented by different learning methodologies and new technologies.
Have the ability to stimulate curiosity, interest and enjoyment in subject area.
Demonstrate creative teaching skills and a professional approach.
Have high expectations of pupils.
Have the determination to raise pupil achievement.
Be able to drive and have business car insurance on your car.
To undertake the professional duties outlined above by having regard to national standards.
This is a particularly challenging role, and the successful candidate must be committed to creating a positive learning environment no matter what barriers they may face. You will need a high level of resilience and a commitment to working as an emotionally intelligent team to support vulnerable children.
Disclosure
The school is committed to safer recruitment practice and pre-employment checks will be undertaken before any appointment is confirmed.  This post is subject to an enhanced DBS check.
Closing date:  1st October at 12.00 noon
Shortlisting:  5th October
Interview date:   14th October
If you wish to discuss the position or find out more about working in a PRU, please contact Mrs Carr or Ms Campbell (Co-Headteachers) for an informal chat on 01642 566369.  An application pack can be obtained from the school website: bishopton.tvc.ac.uk   or https://tvc.ac.uk/contact-us/work-for-us/
Please contact the school office on 01642 566369 if you would like to arrange a visit.
Completed applications to be sent to Mrs Fletcher, School Business Manager:  c.fletcher@bishopton.tvc.ac.uk
Bishopton PRU
After receiving a grade of Good across all categories by Ofsted in June 2017, Bishopton is on an exciting journey to becoming an outstanding school with a clear strategic vision moving forward. The PRU proudly joined the Tees Valley Collaborative Trust in May 2021 and we are looking forward to the exciting journey ahead.
Bishopton PRU in an inclusive school and has been awarded the Inclusion Quality Mark Centre of Excellence award for the last 3 years. Bishopton is also a gold standard SMSC school and an Eco School Green Flag holder.
We believe in supporting our students in all areas of their lives and have a strong curriculum offer and also a wealth of mental health and wellbeing support for all.
Bishopton take pupils from Key Stage 3 & 4 from the whole of Stockton authority. The PRU comprises of two separate sites, who work together as one single PRU. We take referrals from 13 secondary schools and are commissioned by the Local Authority to take 65 permanently excluded pupils. Bishopton PRU is committed to providing a safe, caring and stimulating environment for all pupils.
Please visit our website and Facebook page to find out more about the work we do.
Visit School Website
Applying by post
Postal applications can be mailed to;
Claire Fletcher (School Business Manager), Bishopton PRU, March House Ave, Billingham, Stockton on Tees, TS23 3HB