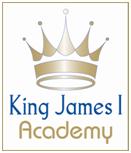 Cover Supervisor
School:
King James I Academy
Location:
County Durham, Darlington
Salary:
£17,258 - £19,054
Hours:
37
Contractual Status:
Permanent
We are seeking to appoint a Cover Supervisor to supervise planned lessons for teaching colleagues, in their absence and provide in-class learning support within an identified curriculum area.  The successful candidate will focus relentlessly upon giving students opportunities for success both within and beyond the classroom as well as providing stimulating and engaging learning experiences.
Working at King James I Academy will provide the opportunity to join a dedicated team of staff whose mission is to become an outstanding Academy that develops successful, well rounded, socially mobile and confident young people who can contribute effectively to the global community.
After another year of good results we are building upon our success in 2018.  Students and staff alike are working hard to ensure that our students achieve their best possible outcomes.
Our excellent teaching and support staff help students to achieve positive progress and to follow a varied and challenging curriculum.  Students in our Sixth Form in 2018 achieved very positive progress and have now moved on to University or into Training.
Our success has attracted an ever increasing number of students to our school and we have, once again, received more applications for places for our new Year 7 cohort in September 2019 than we have places.
Closing Date: Monday 2nd September 2019 (Mid-Day)
Shortlisting Date: Wednesday 4th September 2019    
Interview Date:  Monday 9th September 2019
Please complete the electronic application form and return to kingjames@kj1a.com. Alternatively, please contact the Academy on 01388 603388 for an application pack and return before the closing date. Postal applications must be made to: King James I Academy, Bishop Auckland, South Church Road, County Durham, DL14 7JZ. If you would like to arrange an informal visit of the school then please contact Ben Pearson at the Academy on 01388 603388 or on the above e-mail address.
The Academy is committed to safeguarding children.  All candidates will need to demonstrate a commitment to the welfare and safety of children and young people.  Any offer of employment will be conditional upon receipt of two supportive references and the successful completion of a DBS and Health Check.
King James I Academy is an Equal Opportunities Employer. We want to develop a more diverse workforce and we positively welcome applications from all sections of the community.
King James I Academy
King James I Academy has now seen the completion of its building work and both staff and students are taking full advantage of the state-of-the-art facilities.
The Academy has high aspirations and aims to provide creative and inspirational learning experiences which encourage our enthusiastic students to achieve their full potential.
We offer all of our staff a bespoke training package and a commitment to support rapid career development.
Visit School Website
Applying by post
Postal applications can be made to:
King James I Academy
South Church Road
Bishop Auckland
County Durham
DL14 7JZ