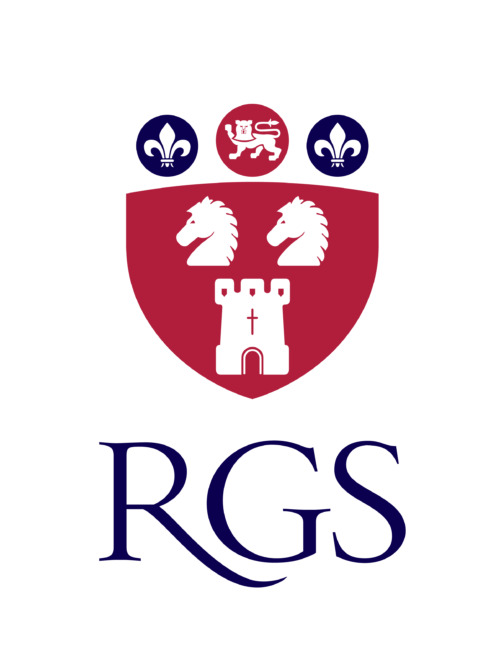 Caretaker Supervisor/Facilities Coordinator
School:
Royal Grammar School
Location:
Newcastle
Salary:
The salary for this role is in the range of £25-29k gross per annum depending on experience (excluding any overtime payable).
Hours:
40 hours per week. Normal shifts will be 8 hours long with the earliest start being 6.00am and the latest finish being 10.00pm, Monday to Friday, all year round. There are 4 different shifts throughout the 6.00am-10.00pm window and shifts will be allocated using a rota system which is agreed in advance. In the longer term, the Caretaker Supervisor/Facilities Coordinator will be expected to work weekends on rotation with the other caretaking staff, details of which can be discussed at interview.
Contractual Status:
Permanent
CARETAKER SUPERVISOR/FACILITIES COORDINATOR 
Required from April 2023
We have an exciting opportunity for an enthusiastic individual to lead our existing caretaking team in providing a high quality and responsive custodial service for all the school's facilities.
The school's caretakers are part of a multi-disciplined facilities team consisting of four caretakers, two maintenance staff, three grounds staff and twenty-four domestic staff. The successful candidate will be required to provide custodial, security and first-line maintenance services for the whole School.
Most of the skills (and characteristics) required by the Caretaker Supervisor/Facilities Coordinator at RGS are the same as those required by all the Caretakers; as above all, they are also a Caretaker.
The difference rests primarily in the level of those skills, the attitude, behaviour, and confidence necessary for them to be a supervisor and section manager.
Working hours: 40 hours per week. Normal shifts will be 8 hours long with the earliest start being 6.00am and the latest finish being 10.00pm, Monday to Friday, all year round. There are 4 different shifts throughout the 6.00am-10.00pm window and shifts will be allocated using a rota system which is agreed in advance. In the longer term, the Caretaker Supervisor/Facilities Coordinator will be expected to work weekends on rotation with the other caretaking staff, details of which can be discussed at interview.
Salary: The salary for this role is in the range of £25-29k gross per annum depending on experience (excluding any overtime payable).
CLOSING DATE
9.00am Monday 13th February 2023
TO APPLY
For full details and an application form please see our website: www.rgs.newcastle.sch.uk/join-us/work-for-us
RGS is proud to be an equal opportunities employer and all qualified applicants will receive consideration for employment regardless of age, disability, sex, gender reassignment, sexual orientation, pregnancy and maternity, race, religion or belief and marriage and civil partnerships. Whilst all applications are considered on merit, we would particularly welcome applications from black and minority ethnic candidates who are currently under-represented in our staff community.
We are committed to safeguarding and promoting the welfare of children and young people and we expect all staff to share this commitment. All posts are subject to pre-employment checks, pre-interview references and an enhanced DBS check.
CONTACT DETAILS
Royal Grammar School, Eskdale Terrace, Newcastle upon Tyne NE2 4DX
T: 0191 281 3940     E:jobs@rgs.newcastle.sch.uk
Royal Grammar School
Thomas Horsley, the original settlor of the Royal Grammar School Newcastle (RGS) pledged his legacy to the School in 1525.  Almost 500 years later, RGS continues to flourish as the premier independent school in the North East of England and as one of the country's leading schools, and the Sunday Times' North East Independent School of the Decade 2020. We regularly lead all northern schools in national league tables and pride ourselves on academic excellence, a high level of pastoral support, involvement in a wide range of sports and other extra-curricular activities, and our commitment to bursaries and partnerships.   
RGS has grown substantially in recent years. There are now some 1,330 students, over 260 of whom are in the Junior School. The Sixth Form of 350 students is one of the largest in the independent sector. We became coeducational 20 years ago and girls now comprise 43% of the school. 
The school is based in the heart of the City, immediately opposite Jesmond Metro station.  The school occupies over 30 acres of land and has state-of-the-art facilities, including five brand new art studios, a new library, a new Sixth Form Centre, a 25m swimming pool, two Sports Halls, a Performing Arts Centre, outdoor football/rugby pitches at Mooracres, an artificial turf pitch for hockey and the former County Cricket Ground.
Visit School Website