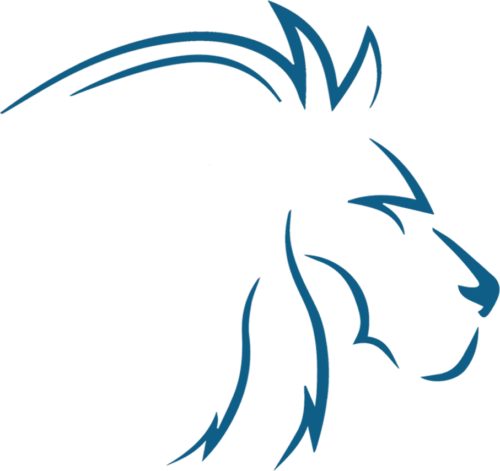 Caretaker
School:
Norham High School
Location:
North Tyneside
Salary:
Grade 4 SCP5 - 6 (£19,312 - £19,698 )
Hours:
37 52/52
Contractual Status:
Permanent
Closing Date:
15th Sep 2023
We require a Caretaker with energy, integrity and commitment to the school's vision and ethos. The post is whole year (52/52)
The successful applicant will be reliable, flexible, have good practical skills and a good understanding of general health and safety. The successful candidate will also be skilled in the upkeep and maintenance of premises and will be required to communicate effectively with contractors, staff, pupils and other members of the site team.
You will part of the site team joining two full time caretakers. The school site includes:
Norham High School 11-16 school
Adult Education Centre
North Tyneside Employment and Skills
North Tyneside Learning Trust
Amble Close
In addition there is a team of 9 cleaners and 1 supervisor.
The position is 37 hours (over shifts on a rota) – Flexibility is essential for position
Early
6am until 3pm Mon – Thurs, 6am -12.30pm Fri
Middle
8.30am until 5pm Mon – Thurs, 8.30am -3pm Fri
Late
1pm until 9pm Mon – Thurs, 12noon -7pm Fri
During the week and on Saturday the school hosts a range of community activities through the lettings system which run into the early evening.
For further information and to download an application form please visit our web-site (vacancies section) at www.norhamhigh.com. The closing date for completed applications is Friday 15th September 12pm.  Please send your completed application to: Mr Gavin Rule, Norham High School, Alnwick Avenue, North Shields, NE29 7BU or via email to: gavin.rule@ntlp.org.uk.   Shortlisted candidates will be contacted for interview.
We look forward to receiving your application.
Norham High School is committed to the safety and protection of its pupils.
Norham High School
At Norham High School, our motto is 'Pride, Determination, Strength'.
Norham High School is a diverse family – a team that works together to secure the dreams and aspirations of the children who are at heart of our community. Our pupils wear a lion on their uniform as a symbol of our school, its ethos and its ambition. We are a loyal and proud family who work together for the good of one another and we have pride in the work that we do.
Both staff and pupils show determination in every aspect of their work – only the best will do. As a staff team, we are determined to provide an excellent, broad curriculum for our pupils that will give them opportunities to excel in life. Our pupils – your children – will themselves build a sense of determination and resolve to achieve ambitious goals throughout their school career, and beyond, as they enter further education and the world of work.
We find strength in each other, but also in ourselves. The efficacy that will lead to success is instilled in our pupils from the day they arrive at our school, wearing our lion. Strength of character – the strength to succeed, to endure, to care for one another when times are hard, and to overcome is what makes Norham High School pupils unique. Our pupils stand up for what they believe in, and they use voice in lessons and around school to help us make Norham High School even better for the community we proudly serve.
At Norham High School, our motto is 'Pride, Determination, Strength'.
We believe that every child has the right to an excellent quality of education and an enriching experience – it is our role to support children, both academically and pastorally, so that they grow to be the very best version of themselves. At the heart of our school are our family values and collegiate approach; we support each other and invest in pupils and staff alike, providing a wealth of opportunities to all.
This includes Chromebooks and equipment for all pupils, refurbished classrooms / social areas, new technology for classrooms, and a personalised blend of welfare support that promotes a positive work-life balance – colleagues' efforts are genuinely recognised and rewarded in unique ways.
Behaviour is strong, with exceptional conduct around the school as pupils and staff greet visitors – and each other – with kindness and respect. This is due to the high expectations we have as a school for all and the explicit teaching of manners. Pupils take pride in their appearance and are smart, professional, and fully equipped for their learning. Pupils also recognise the efforts of staff and appreciate all we do. In a recent monitoring inspection, a pupil told an Ofsted inspector "we are like a massive family" – this is something we are very proud of.
We have a wide and growing intake resulting in the school increasing in size, this is in part due to the shift in culture and reputation but also because we are proud to be a genuine comprehensive school that serves all abilities, supporting every individual pupil to excel from their starting point. Our curriculum is broad, balanced and well thought out supporting all pupils. For example, some pupils study Triple & Computer Science, Further Maths and languages, while some pupils complete entry level or do not sit public exams – our curriculum offers multiple routes of progression, is highly personalised and bespoke.
We are committed to improving life chances and we have a strong sense of social justice. In joining us, you too will enjoy both the challenge and reward of serving our community – all children deserve the best and we really are making a difference to children's lives.
Visit School Website