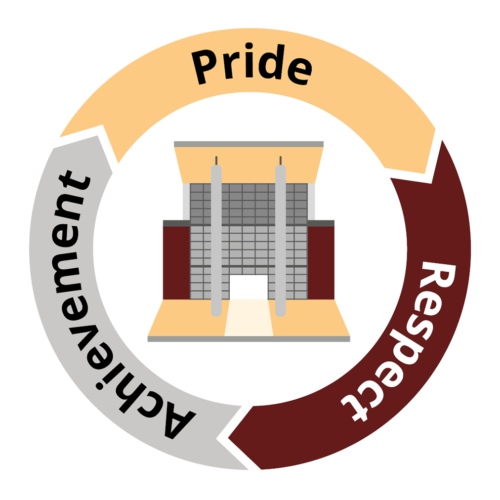 Attendance and Safeguarding Officer
School:
Burnside College
Location:
North Tyneside
Salary:
Grade 7 - £23,473 - £25,252
Hours:
Full Time - 193 Day contract
Contractual Status:
Permanent
We are looking to appoint an enthusiastic and dynamic individual who will play a key role in continuing to improve overall student attendance and further reduce persistent absenteeism across all year groups. Working alongside the Deputy Headteacher, the Attendance and Safeguarding Officer is responsible for ensuring the processes that reduce persistent absenteeism are actioned on a timely basis and that families who wish to work with the school to improve their child's attendance receive the support they need. In supporting our safeguarding strategies this role is key to ensuring vulnerable students and those at risk are monitored closely so the necessary action can be taken rapidly to ensure the school has done everything possible to ensure the child's safety.
Applicants will be highly motivated and will support the core standards of pride, respect and achievement. The successful candidate will ensure attendance and safeguarding are the primary focus and will support students and their families to understand and value the importance of good attendance. Specifically, the successful candidate will:
Promote good attendance:
Take a lead role in the planning, development, design, organisation and monitoring of attendance systems, procedures and policies
Take responsibility for attendance systems and be proactively involved in attendance strategies
Work alongside Progress Leaders to ensure daily attendance is monitored and appropriate action taken to improve attendance on a day to day basis
Work closely with colleagues, students, parents and carers, as well as other statutory and voluntary agencies to promote, encourage and enforce regular attendance to school
Meet with parents and carers of those students whose attendance or welfare is a concern with the aim of ensuring they understand the importance of regular attendance and their own legal responsibilities
Be committed to supporting learners with a range of issues to develop systematic approaches to identify and address barriers
Work with all members of the pastoral team including the AENCo to assess school need for intervention with particular groups of students
Help with strategies that increase self esteem for vulnerable learners and their families and where appropriate leading on Early Help Assessments for more complex cases
Support learners to develop routines for excellent punctuality and attendance by assisting with arrival to school (a full driving licence is required)
Liaise with education welfare services such as the attendance and placement service and secondary support, taking advice when statutory intervention may be necessary
Attend parent meetings, including review/care meetings
Attend court hearings when required
Contribute to, and provide advice on, the most appropriate strategies to improve an individual's attendance
If you would like more information about this post please contact Ms C Jenkins, Deputy Headteacher c.jenkins@burnsidecollege.org.uk
Please submit the application form accompanied by a covering letter, of no more than two sides of A4, in which you outline your experience and suitability for the post.
Burnside College
At Burnside our aim is simple, to be the best that we can be, both as individuals and as a community. We all work together to make our college the best it can be and share decisions about how to reach our potential. We believe in the strength and consistency of our three core values: pride, respect and achievement.
Pride: we take pride in all that we do, our work, the way that we present ourselves, and our actions.
Respect: we respect the thoughts, beliefs and personal qualities of those around us and act with kindness and tolerance, treating one another in a way that accepts that we are individuals and have separate thoughts, feelings and needs.
Achievement: we are resilient and determined; we don't give up when we encounter problems we always try our best. We seek to be the best we can both personally and academically
Visit School Website