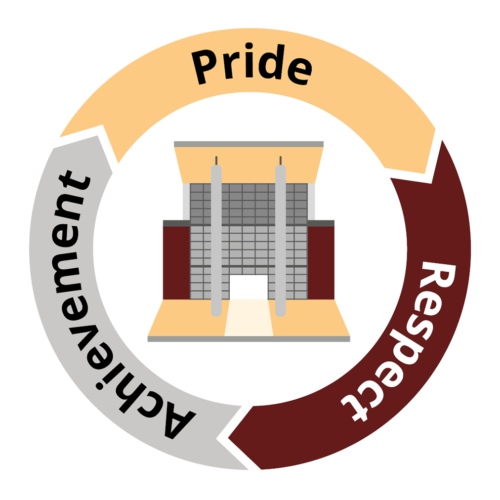 Assistant Inclusion Manager
School:
Burnside College
Location:
North Tyneside
Salary:
Grade 7 - £23,606 - £25,397
Hours:
Full Time - 193 Day contract
Contractual Status:
Permanent
Closing Date:
8th Sep 2023
We are pleased to be able to offer an opportunity for an enthusiastic and creative practitioner to work in our established inclusion unit. Applicants will be highly motivated and have a passion to ensure that our learners achieve the very best that they can at all times. The core purpose of the role will be to uphold the core standards of pride, respect and achievement with all learners but also ensure that all students receive the highest standard of bespoke support.
The Assistant Inclusion Manager will work alongside the Inclusion Manager to support students who have been removed from mainstream lessons. This will include supervising students in the school's behaviour unit (Quantum) and delivering interventions that promote positive behaviour choices.
Specifically the successful candidate will:
Support students in accessing learning opportunities including on-line lessons delivered live from the classroom.
Identify, develop and implement effective learning objectives/plans.
Use effective and appropriate strategies to support students learning.
Encourage and support appropriate behaviour choices.
Act as a role model to students and develop purposeful professional relationships.
Support inclusion and identify effective strategies to integrate students back into mainstream lessons.
Develop independence in students including self-reliance and self-regulation.
Provide structured, evidence based feedback to students, parents/carers, school leaders and external agencies in verbal and written format.
Develop multi-agency relations to support students including leading on early help assessments.
Deliver out of school activities e.g. breakfast club and extra-curricular opportunities.
Contribute to the overall ethos and aims of the school.
The successful candidate will be experienced at working with children who demonstrate barriers to learning. They will possess excellent interpersonal skills, have a passion for learning and be confident working in a dynamic and evolving environment.
If you would like more information about this post please contact Charlotte Jenkins, Deputy Headteacher, c.jenkins@burnsidecollege.org.uk
Please submit the application form accompanied by a covering letter, of no more than two sides of A4, in which you outline your experience and suitability for the post.
Burnside College
At Burnside our aim is simple, to be the best that we can be, both as individuals and as a community. We all work together to make our college the best it can be and share decisions about how to reach our potential. We believe in the strength and consistency of our three core values: pride, respect and achievement.
Pride: we take pride in all that we do, our work, the way that we present ourselves, and our actions.
Respect: we respect the thoughts, beliefs and personal qualities of those around us and act with kindness and tolerance, treating one another in a way that accepts that we are individuals and have separate thoughts, feelings and needs.
Achievement: we are resilient and determined; we don't give up when we encounter problems we always try our best. We seek to be the best we can both personally and academically
Visit School Website