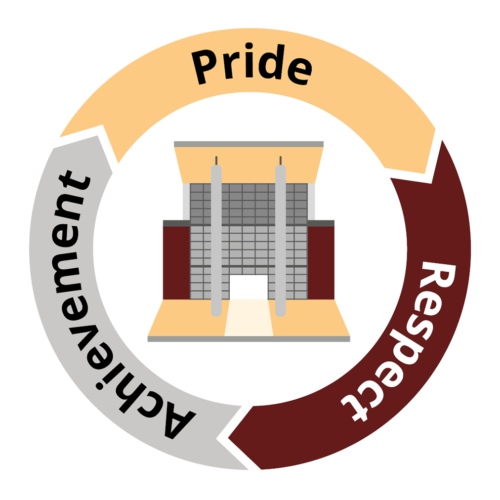 Administration Assistant
School:
Burnside College
Location:
North Tyneside
Salary:
Grade 4 - £21,575 - £21,968 (*Pay Award Pending*)
Hours:
Full Time, 52/52 contract
Contractual Status:
Permanent
Closing Date:
17th Nov 2023
We are seeking to appoint a highly effective Administration Assistant to work within our Administration team. The successful candidate will be motivated, have an ability to multi-task and possess a good understanding of working in a professional environment.
The successful candidate will be based on reception and undertake reception duties; answering general telephone and face to face enquiries from all stakeholders as well as providing routine general clerical, administrative and financial support to the school. They will also assist with student welfare duties providing first aid, looking after students who feel unwell and liaising with staff and parents.
Applicants will have a passion to ensure that our learners achieve the very best that they can at all times. The core purpose of the role will be to uphold our fundamental standards of pride, respect and achievement with all stakeholders and ensure that all students receive the highest standard of bespoke support.
This post is a 52/52 contract as it will require some work outside normal school hours and during school holiday periods. This will be planned as far as possible in advance and will allow personal holidays to be taken during school holiday periods. During term-time our visitor reception is routinely open between 7.30am and 5pm (4.30pm Friday). A degree of flexibility around working patterns will be required.
If you would like more information about this post please contact Kate Drury k.drury@burnsidecollege.org.uk
To apply, please submit the application form accompanied by a covering letter, of no more than two sides of A4, in which you outline your experience and suitability for the post.
Burnside College
At Burnside our aim is simple, to be the best that we can be, both as individuals and as a community. We all work together to make our college the best it can be and share decisions about how to reach our potential. We believe in the strength and consistency of our three core values: pride, respect and achievement.
Pride: we take pride in all that we do, our work, the way that we present ourselves, and our actions.
Respect: we respect the thoughts, beliefs and personal qualities of those around us and act with kindness and tolerance, treating one another in a way that accepts that we are individuals and have separate thoughts, feelings and needs.
Achievement: we are resilient and determined; we don't give up when we encounter problems we always try our best. We seek to be the best we can both personally and academically
Visit School Website